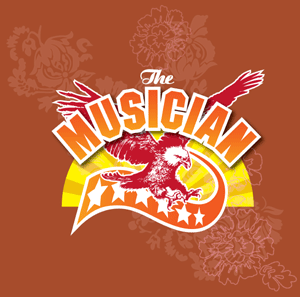 SEPTEMBER 2006
LISTINGS HOME
Fri 1
Ummagumma
£10
Excellent Pink Floyd tribute show.
Sat 2
The Hamsters
£10
www.thehamsters.co.uk
Jimi Hendrix, ZZ Top covers show.
Sun 3
Closed - Private Party
Mon 4

SELLING FAST
British Sea Power
plus iLiKETRAiNS
£10adv
www.britishseapower.co.uk
www.iliketrains.co.uk
"Set against pulse-quickening, neck-hair bristling guitars of a vaguely 80s indie hue, frontman Yan's lyrics are reliably erudite and esoteric and unapologetically Anglocentric."- Independent on Sunday."As with the Smiths, you are struck by the thrilling sense of being drawn into a world not defined by tired standard rock iconography." - The Guardian. "Where most psych-rockers wallow in a miasmic slough, BSP's explorations boast the kind of ringing, anthemic hooks that Coldplay would kill for. The result is that, even on dreamy reflections, there's no hint of drift, no sense that the song has become becalmed." - The Independent. "Stadium-sized melodies and exquisite song-writing, that moves and intrigues. It seems the intense, intelligent, nonconformist listener has a new band to love." – Mojo.


Tue 5
Winter
plus Grant Langstone Band
£6adv
www.winternet.nu
Winter are a Swedish band that draw on rock, pop, Americana, folk, roots and blues in a delightful, seamless fusion which in live performance - propelled by Anna Lena's clever, incisive lyrics and charismatic stage presence - is as powerful as anything around right now. She opened for Bob Dylan in Scandinavia, and influence wise, you can hear bits of Lucinda Williams, 10,000 Maniacs and Fleetwood Mac. But the band's origins are so skillfully assimilated it's impossible to pinpoint exactly where all this comes from. The sound is their own, completely contemporary, but with an impact as direct most as classic rock.
Wed 6



The Bottle Rockets
Stewboss
and Stone Foundation
£8
www.bottlerocketsmusic.com
www.stewboss.com
"Ineffably confident, even cocksure in places, The Bottle Rockets come across like a quartet that haven't yet sniffed the abattoir stench of the music biz." - Playback. "Frontman Brian Henneman may cry in his beer, wrestle with romance or rail at a highway cop, the Mississippi River or even his motor vehicles, but he has always sung about something bigger: perseverance; tolerance; real values; character." - St. Louis Post-Dispatch. "No other band personifies the hard-working, low-key mystique of the insurgent country/alt-country scene better than The Bottle Rockets." - The Onion. "Like the best qualities of a red, juicy steak, Bottle Rockets are raw roots rock music personified." - Country Standard Time.

Fronted by Gregg Sarfaty, Stewboss play straight ahead roots rock, Americana and tender, supple country. These So-Cal rockers blend Tom Petty meets Bruce Springsteen meets Neil Young & Crazy Horse to great effect, with occasional detours into Tom Waits meets Nick Drake territory. Gregg is a great songwriter, a master storyteller, whose lyrics are at once simple, almost to the point of being comical, then suddenly so poignant they leave you pondering them for days afterward. This is revivalist rock-n-roll at it's best and proof, finally, that California's San Fernando Valley has something other than pornography to offer to the world!
Thu 7
Gary Potter Trio
plus Rick 'Chet' Willson
£7
www.garypottertrio.co.uk
Gypsy jazz guitarist Gary Potter may just be the best thing to come out of Liverpool since the Fab Four. Since his first exposure in the 1990, John Jeremy documentary on the Django Reinhardt Memorial Festival, entitled "The Django Legacy," Potter has been paying his dues in the U.K. touring extensively. Much in demand as a teacher, Gary has also released five albums to date that showcase his virtuoso guitar techniques in a range of styles from country to be-bop to gypsy jazz. "Gary is a heck of a Guitar player." - Chet Atkins. "One of the most wonderful guitarists in the world" - Martin Taylor. "He's brilliant" - George Harrison.
Fri 8
Kingsize
£5
www.kingsize-ska.com
Smoking big band Ska.
Sat 9
Ian Parker Band
£8
www.ianparkermusic.com
Innovative U.K. blues.
Sun 10
Magic Teapot presents…
Bic Runga
plus support
£8adv
www.bicrunga.com
A superstar in her native New Zealand while still in her teens, singer/songwriter Bic Runga was the product of a musical family. She began playing the drums at the age of 11 and within a few years was singing with local jazz groups. Upon learning guitar and keyboards, Runga began composing. Her debut single Drive rocketed into the top ten of the New Zealand pop charts and garnered her a prestigious Silver Scroll songwriting award. After touring in support of Neil and Tim Finn, Runga issued a follow-up single, Bursting Through, followed in 1997 by Sway. Her self-produced debut LP Drive appeared later the same year.
Mon 11
Tue 12

Lazy Sunday & Persuasive Electric Blanket Lounge presents…
Barry 'The Fish' Melton Band
plus Intermission to Saturn and The Switch
£10
www.counterculture.net/thefish
Barry "The Fish" Melton was the co-founder and original lead guitarist of Country Joe and The Fish. Barry appears on all the Country Joe and The Fish recordings and appeared in the Monterey Pop and Woodstock concert films. He wrote the soundtrack for the Roger Corman classic, GAS-S-S, and had brief appearances is such movies as The Omega Man and More American Graffiti. Melton is also a founding member of The Dinosaurs, the Bay Area's only psychedelic music "supergroup." He has been a criminal defence lawyer for over 20 years, and he currently serves as the Public Defender of Yolo County, California.

Wed 13
Jeff Finlin Band
plus The Wiyos
£7adv £8door
www.jefffinlinonline.co.uk
"Finlin is an all-American original whose singing recalls John Hiatt, Dylan and even Dr John. But his songwriting has its own unique character and seems to become more honed and concentrated with every album." - Uncut. "Finlin is a compelling story teller... of colourful, broody tales boasting a taut plot so deep and mysterious you could lose yourself in the lines for days." - Scotland on Sunday. "Finlin's a master of the story in song - and his rough and tumble voice intensifies the poignancy of his terse lyrics. - Popmatters. "Finlin's narrative skill and mysterious musical scope suggest he is built to last." - The Guardian.
Thu 14
Derrin Nauendorf
plus Chris Conway
£6
www.derrinnauendorf.com
www.chrisconway.org
Renowned for his intense live shows and raw emotive music, Derrin Nauendorf's music is hard to categorise, made up from many roots styles, blues, folk and Americana. Untamed acoustic guitar, cutting lyrics, a powerful, evocative voice and honest songs, delivered with passion, but twisted to a unique sound. "First impressions? One Australian guy with an acoustic guitar and his mate with a homemade drum kit. What would you think? Me too. I then listened to this live album and Derrin, guitar, sidekick and drums proceeded to blow me away." - David Blue, Net Rhythms.
Fri 15
John Butler & Rick Willson
plus The Black Hearts
£6
www.dieselparkwest.com
Acoustic Diesel Park West duo.
Sat 16
Greg Trooper
plus Smokey Grass Mountain Boys
and Clarksville Mountain Band
£6adv £7door
www.gregtrooper.com
"As one of roots music's largely undiscovered gems, singer/songwriter Greg Trooper has released five critically acclaimed albums while operating mostly under the mainstream radar. Too bad, because he is an artist of considerable insight and passion." - Billboard. "Greg Trooper songs can penetrate even the thickest skin and reach right down to your heart." - Vintage Guitar. "Honey-voiced alt-country / folk guy Greg Trooper sings almost as well as he writes - and that's saying a lot on both accounts." - Daily News. "Greg Trooper's superbly crafted songs straddle the dusty roads between Austin soul and Nashville twang." - Amazon.com. "Each album is stronger than the last, which is saying something when you've never released a bad one." - All Music Guide.
Sun 17
Closed
Mon 18
Tue 19
Tom Russell
£12
www.tomrussell.com
"If American Music needs an heir to Johnny Cash, Tom Russell might just be the man. He's the real deal." - Uncut. "Tom Russell is a noir cowboy with a voice that whispers like the dust blowing down a deserted circus midway . . . his albums wander through border-town barrooms, ghost town landscapes, deserted highways, closed down factories, old time carnivals and one ring circuses." - San Francisco Chronicle. "The greatest living country songwriter in a man named Tom Russell; he's written songs that capture the essence of America, a trait that can only be matched by the country's greatest novelists . . ." - Rolling Stone.
Wed 20
Angela Brown & The Mighty 45's
£10
"Angela Brown has the sort of voice that, fully unleashed, could strip Ronseal off your floorboard!" - The Sunday Times. "With a voice as deep and hot as the earth's core, Angela Brown proves beyond doubt that her ranking alongside Etta James and Koko Taylor is fully justified" - Blues & Rhythm. "Raucous and raunchy, the earthy Chicago diva Angela Brown and the excellent Mighty 45's established an immediate rapport with the capacity crowd" - Southern Daily Echo. "The Mighty 45's make the hairs on the back of your neck stand up." - Mail On Sunday. "The hottest blues, soul, jazz, gospel show seen outside of Chicago" - Time Out.
Thu 21
Acoustic Strawbs
plus Steve Gifford
£10
www.acousticstrawbs.co.uk
The Strawbs have enjoyed major success on both sides of the Atlantic. In the early 1970s, as well as the hit albums, their hit singles "Part of the Union" and "Lay Down" topped the charts. From the mid-1970s they spent more time in the States and Canada where their albums charted for five years as they toured, with amongst others, with Santana, The Eagles, Peter Frampton, Blue Oyster Cult, Joe Walsh, King Crimson and Frank Zappa. Thirty years on from their huge album chart successes the Strawbs now tour as the acoustic trio, Acoustic Strawbs, who play classic Strawbs songs with the integrity and musicianship for which the band has been always been recognised.
Fri 22
Action Force
plus Vatican Jet and Kollusion
£3
Triple header of up and coming new bands.
Sat 23

Hell Bent For Leather presents...
DeSade
plus Dirty Cocktail and Hillbilly Metallica (DJ)
£4
www.de-sade.co.uk
The ever popular DeSade return with the impressively sleazy Dirty Cocktail for the first of our semi-regular Hell Bent For Leather rock nights.

please note -
The Donegan Band show has been posponed until next year


Sun 24
Albert Lee & Hogans Heroes
£15
www.albertleeandhogansheroes.com
Having been on the road for the past 40 years or so with the likes of Chris Farlowe, The Crickets, Joe Cocker, Emmylou Harris, Eric Clapton, Bill Wyman and the Everly Brothers, Albert Lee's one talented cat. Not only is he the world's top country-rock guitarist, he's also a red-hot piano player and an impressive singer to boot. While his music relates back to the '50s and '60s, he has the knack of giving it a fresh and exciting edge with his singing and playing. Equally red-hot are his regular UK touring band Hogan's Heroes. So if you like your chicken skin music hot and greasy, Albert Lee & Hogan's Heroes are most definitely your men.
Mon 25
Tue 26
Rod Picott & Band
£7adv £8door
www.rodpicott.com
With a confident whiskey-smoked voice, strong narrative lyrics and a musical style that betrays influences as varied as Ray Charles, Bob Dylan and The Beatles, Rod Picott has built a reputation as one of Music City's best singer/songwriters. His smart, honest songs and sincere passionate performances have earned him a loyal following. His first album, "Tiger Tom Dixon's Blues" won him rave critical reviews and comparisons with Bruce Springsteen and Steve Earle amongst others. He was awarded the song of the year award with Slaid Cleaves at The Austin Music Festival, for co-writing Cleaves' breakthrough hit, "Broke Down". "The smartest, most honest writer I know…one of the few writers I look up to" - Slaid Cleaves.
Wed 27

Butterfly Polite
plus full supporting line up
£3
Acoustic Collective presents…

Thu 28
Neil Innes
£10
www.neilinnes.org
Neil Innes began his musical career with The Bonzo Dog Doo Dah Band and later joined forces with Monty Python. Then came Rutland Weekend Television with Eric Idle and The Rutles and Saturday Night Live's parody of the Beatles story, All You Need Is Cash. Neil wrote and produced all the songs and the album was nominated for a Grammy. In 1979, the TV series The Innes Book of Records was broadcast by BBC2. Since then Neil has presented a wide variety of children's television programmes, written a self-help book, released a new Rutles album, several solo albums, presented a TV series on the English language, numerous radios shows and toured regularly with both The Rutles and his one-man show Ego Warriors.
Fri 29
Well 'ard Willie
plus The Rompers
£5
Classic hard rock covers.
Sat 30
Paul Lamb & The Kingsnakes
£10
www.paullamb.com
Hailed by aficionados and the music press alike as Europe's foremost blues harmonica exponent, Paul Lamb has forged a place in the history books as one of the greatest players of our time. He has won countless awards, sold record-breaking quantities of albums and performed the world over with his long-standing musical compatriots The Kingsnakes. Recently inducted into the British Blues Awards Hall Of Fame, Lamb continues to bring his infectious brand of soulful blues to a plethora of fans around the globe. "Better than the opposition from whatever side of the Atlantic they come." - Blueprint. "They play blues in the same way Brando used to straddle a Triumph. Lazily, cocksure and coolly aggressive." - Blues & Rhythm.