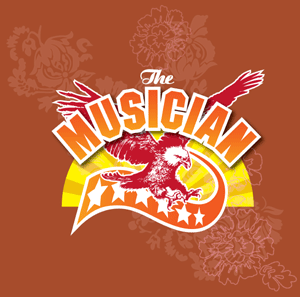 OCTOBER 2006
LISTINGS HOME
Sun 1
Closed
Mon 2
Tue 3
Magic Teapot presents…
Tina Dico
plus Sophie Barker
£7adv
www.tinadico.com
You may not have heard the name Tina Dico, but for Zero 7 fans the voice should be familiar - the statuesque blonde collaborated on their top three album When It Falls. In her home country she has won the Best Composer prize at the Danish Music Critics awards and a Danish Grammy in the coveted best songwriter category. Dico treads confidently into beautiful folk-pop territory or, as Dico herself describes it, 'ambient folk,' on her latest album 'In The Red', using intimate, heartfelt lyrics and tranquil acoustic arrangements to relate personal stories of love and relationships.
Wed 4
Broken Dolls
plus Method and Akeal
£3
Chris Hunter presents…
Thu 5
Gwyn Ashton
plus Tony Alles
£6
www.gwynashton.com
Whether playing solo acoustic, electric, slide, National or lap steel guitars and harmonica, or fronting his power duo or trio, singer-songwriter Gwyn Ashton delivers an organic, grassroots-based, eclectic blend of blues, rock, country and soulful funky rhythms. He performs relentlessly across Europe and has toured with BB King, Buddy Guy, Ray Charles, Peter Green, Robin Trower, Wishbone Ash, Vanilla Fudge, Johnny Winter, Mick Taylor, The Yardbirds, Dr Feelgood, Pat Travers, Tony Joe White, Steve Lukather, Walter Trout and Snowy White and has had the pleasure of being invited on stage to perform with Hubert Sumlin and Canned Heat. "Great tone and feel. A true blues player" - Johnny Winter. "Loved your music. You tore it up tonight!" - Tony Joe White.
Fri 6
Drugstore Cowboys
plus Cathouse Creepers and DJ
£6
Get ready for a rock-a-billy rumble!
Sat 7

Deke Leonards Iceberg
£10

Sun 8
Eileen Rose Band
plus Nell Bryden
£6adv
www.eileenrose.com
Eileen Rose fuses country, honky-tonk and smoldering pop into something all her own. She has one of those rough, been-through-a-lot kind of voices, but she's careful not to overplay it. At her best, she shows the single-minded spirit and intensity of Ani DiFranco, full of attitude and gritty, evocative portrayals of life on an emotional knife-edge. A strong, natural singer with a striking country-blues tinge to her voice that helps to colour her random vignettes of street scenes and human tangles, that gradually combine to form a soul-baring autobiographical tale that's full of telling observation and is happily devoid of self-pity.
Mon 9
Tue 10
Persuasive Electric Blanket Lounge
feat. Wexel and Intermission To Saturn
donation
The Persuasive Electric Blanket Lounge is a monthly club night for live and recorded psychedelic, folk and experimental sounds. 3 bands per night, liquid wheel projections, and music from the likes of Six Organs Of Admittance, Sunburned Hand Of The Man, Incredible String Band, Devendra Banhart, Espers, Spacemen 3, Red Krayola, United States of America, Fifty Foot Hose, PG Six, Wooden Wand, Cream, Soft Machine, Comus, Broadcast, Nico, and many more.
Wed 11
Magic Teapot presents…
Kathryn Williams
£12adv
www.kathrynwilliams.net
"Kathryn Williams is a living legend. She is my favourite female singer in the world bar anyone. Fan or manager. Can I be both?"- Alan McGee (Oasis, The Libertines, Poptones, Creation Records). "I think Kathryn is great. Also great because she has no concept of what is 'cool', which I always really like in people. She's not a hip songwriter like half of the Domino roster, neither is she a jazzed up unit shifter. She's not even in-between. She's sort of somewhere else."- Pedro (Dakota Oak, Prefuse 73, Twisted Nerve). "Little can prepare you for the experience of listening to Kathryn Williams sing live. She is musical calm in a fucked up world."- Head (PJ Harvey, Marianne Faithful).
Thu 12
The Nimmo Brothers
£7
www.bluearmadillo.com
"Pile driving R&B... A pleasure to listen to... Stevie and Alan Nimmo's live performances leave you in no doubt as to their talents. It's hard to describe this band without reaching for the superlatives. They are simply the gold standard of British blues - heck, forget that, these boys are world class." -Blueprint. "The strength of the Nimmo Brothers is not only their accomplished performances, but also the quality of their own material… you don't have to be a blues fan to enjoy the Nimmo Brothers, but if you are it's heaven." - Get Rhythm.
Fri 13
Sat 14
Ann Duggan Band
plus Elaine Croft
£5
www.annduggan.co.uk
Gutsy jazz/blues/country diva.
Sun 15
Patty Hurst Shifter
plus The Hazey Janes
£8
www.pattyhurstshifter.com
There are rock 'n' roll groups. Then there are rock 'n' roll bands. There's a difference. A group is a business enterprise. A band is family that lives and breathes music as a unit. Patty Hurst Shifter are a band, with a really great name and a reputation as a ferocious live act. This Raleigh, North Carolina based quartet has tapped into that elusive bristling, electric rock 'n' roll energy that separates the wannabees from the real thing. A barroom brawl of a band who boast inarguable pop smarts and a soft, bittersweet taste of Southern country-soul. Seductive, lucid and dangerous, Patty Hurst Shifter stand to be one of the best, pure American rock 'n' roll bands in years.
Mon 16
Tue 17
Otis Taylor Band
£8
www.otistaylor.com
Otis Taylor is at the top of a very short list - current, vibrant African-American musicians expressing themselves through the blues. Although Taylor has obviously assimilated classic Delta, rural and urban blues, he has no interest in becoming an archivist or revivalist. He is telling his own stories, not recycling Robert Johnson's. So if you're looking for 12-bar shuffles, you won't find them here. A riveting live performer Taylor's 'Trance Blues' are equal parts John Lee Hooker and Nick Cave. It's a unique sound that Rolling Stone hails for it's "murky swamp drones and intricate African folk that move right past entertainment, into a realm where the blues can again be about illumination and provocation."
Wed 18

Dana Wylie Band
plus Mathew Ord and Joel Owen
£3
Album launch for fast rising singer-songwriter.

Thu 19



A.J. Roach
Nels Andrews
£6adv £8door
www.roachmusic.com
www.nelsandrews.com
Appalachian native A. J. Roach is a deep woods troubadour with a cunning wit and a southern gothic spiritualism that sounds older than voodoo. His Americana folk songs unfold beautiful narratives and a gritty sentiment not heard since the late great Townes Van Zandt last broke the hearts of an audience.

Hailing from New Mexico, Nels Andrews uses the subtlest of methods to let his songs slowly creep under your skin. His sparsely arranged, slyly intelligent country-folk is stuffed with juniper winds, Juarez jails and long women in short dresses, delivered with all the gruff urgency of Tom Waits over lap steel and ruptured guitar.
Fri 20
Jewellers Eye
plus support
£5
Popular folk outfit.
Sat 21
Mick Pini Band
Sat 21
£8
www.mickpini.com
As well as touring Europe with B.B. King and supporting such blues greats as Buddy Guy, Freddie King and Jimmy Rogers, Mick Pini has earned himself a strong following in Europe and the UK. Eric Clapton described him in 1996 as "the legitimate successor to Peter Green'". However, Mick is living legend in his own right ... the genuine article. His authentic voice and outstanding guitar work personifies the blues in an inimitable way. Mick has toured the world for thirty years and he lives, breathes, plays and sings the blues with genuine passion. Even his 1954 Fender Stratocaster smokes.
Sun 22
The Willy Clay Band
plus South Paw
£7adv
www.willyclayband.com
The Willy Clay Band are an incredible Swedish roots-rock band, from an Arctic mining town where the sun doesn't shine for four months of the year. Their new album Rebecca Drive features The Band's Garth Hudson and Bob Dylan guitarist Bucky Baxter and was produced by Will Kimborough. "Imagine everything you admire about Steve Earle and all you ever loved about Neil Young or the music he made with Crosby, Stills and Nash...It's that magical thing that happens when the best of roots pop, country and rock blend like the finest cocktail you ever tasted...all served up with lashings of style, great playing and honest endeavor." - Maverick.
Mon 23
Tue 24
Andy White & Radoslav Lorkovic
plus support
£5adv £6door
www.andywhite.com
Andy White is a poet and powerbook-toting troubadour, who grew up in Belfast, surrounded by Irish beauty and terrorist violence. His father is a political writer and his grandmother was a piano player. Music and lyricism run in the family. "I grew up hearing folk music dividing people into one side or the other. I wanted to write a new folk music. Uniting our traditions with the rock music we loved and the new political future we hoped for. I started off writing poems and then picked up an acoustic guitar when I heard John Lennon sing 'Give Peace A Chance'. Put them both together, that's all."
Wed 25

Acoustic Collective presents...
An Evening With Chris Conway
£3
www.chrisconway.org
Singer songwriter Chris Conway launches his stunning new songs CD "Close The Circle" and celebrates by inviting friends to join him on this session of songs old and new. Judith Silver, Neil Segrott & The Storm Thieves and more plan to be there on what is sure to be a night to remember.

Thu 26
Nancy Kerr & James Fagan
plus support
£7
www.kerrfagan.com
Winners of BBC Radio 2's Folk Award for best duo in 2003.
Fri 27
Jake Stigers Band
plus Dr A's Blues Consortium
£6
www.jakestigers.com
www.bluesconsortium.com
"He's Mick Jagger meets Bill Withers." - Time Out New York. "Stigers plays rock without apologies." - The Fuze. "Where the hell did this guy come from? This is an album full of power pop with bits of bluesy rock flavor that should be in your collection" - Smother Magazine. "With a well refined hard rock 'n' roll sound, Jake Stigers has a lot to offer, with smooth riffs and Stigers' voice; a well-oiled piece of rock-n-roll machinery… his lyrics are filled with wit and edge." - Ear Candy Magazine.
Sat 28
Memo Gonzalez & The Bluescasters
£8
www.memogonzalez.com
Fronted by the 300 pounds of Tex-Mex dynamite that is Memo Gonzalez, The Bluescasters are classic high-octane mix of harp driven blues, Gulf Coast swing and '50s rock 'n' roll. Dallas native Gonzalez is a phenomenal performer, a big man with an even bigger voice, who with every drop of sweat and every bounce of his slick black quiff, proves that the blues is about more than suffering and pain, because wisdom, wit and a whole lotta fun are always integral to a Bluescasters show. From guitar heavy Texan roadhouse blues, to spicy Louisiana R&B, Memo Gonzalez & The Bluescasters rock the joint wherever they play. "This band swings like a suspension bridge in a hurricane." - Blueprint Magazine.
Sun 29
Magic Teapot presents…
Man Man
plus support
£7adv
www.wearemanman.com
There's a lot of hype surrounding these guys and I can understand why. Their music is dripping with demonic blues and klezmer-lite ballads worthy of the best of Frank Zappa or Captain Beefheart, yet it retains some kind of art-pop core - imagine the Fiery Furnaces getting all fired up over some Lynchian soul, or the Yeah Yeah Yeahs ditching their trendy haircuts and going to Israel for a few months. With tracks like 'Van Helsing Boombox' - a piano and tea-chest percussion led ditty with a sing-along quality akin to the White Stripes, there's really no doubt that Man Man will sink their teeth into the healthy part of the underground music scene.
Mon 30
Tue 31
Kristina Olsen & Peter Grayling
plus support
£7adv £8door
www.kristinaolsen.net
Kristina Olsen is the very picture of the modern folksinger: She's a hard-touring, non-stop songwriter who doesn't seem to care about or even think of mainstream success. She's also full of thoughtful, thought-provoking songs, which she skilfully plays on guitar, saxophone, concertina and piano. "A joy to watch and hear"- Maddy Prior. "Kristina once seen and heard is not easily forgotten. Her skills in writing and performance along with the charm of her musical personality have always ensured this - miss them and miss out" - Simon Nicol, Fairport Convention. "A magnificent singer who talks about rude things!" - Les Barker. "Kristina Olsen not only reduces grown men to quivering wrecks with her songs, she also knits socks between sets... That's talent for you" - Caz Graham.