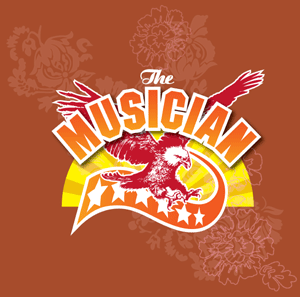 Should need to print a copy of this months listings, you can download a copy of our regular flyer by clicking the PDF icon.
---
These days artists and bands tend to book their tours months in advance. In order to give you the best notice of up and coming shows we list events once they have been confirmed by the band or their management
The downside of this is that dates can change due to unforeseen circumstances, sometimes at very short notice. We do our best to ensure that this site is kept as up to date as is possible, with updates happening at least once a week.
Therefore to avoid disappointment we recommend that you check these listing prior to setting out for your show especially if you are traveling any distance.
---
Not listed?
A guide for Artists and Promoters
The quickest way to get yourself included in our listings is to send an email to rideout at stayfree.co.uk once your gig is confirmed.
We also need you to do the following -
Put the name of the artist or band name along with the date of your show in the email subject line.
Attach a reasonable sized photograph. A 72dpi, jpeg, bigger than 200x200 pixels would be fine. Please don't email files over 1mb in size. If in doubt please drop us a line before sending. Let us have your web address so we can link to your site or Myspace page.
Send us some text. Whilst we are happy to tidy up spelling or grammar, we don't have the time to write or edit copy for you. Ideally we need a nice concise 'blurb' of between 75-100 words. Please don't send a three page biography, or else we are likely to bounce it back to you. If you have a selection of press quotes send what you have as we can usually easily compile something from them. There are plenty of examples of the sort of thing we need here on the site to help you out.
Please note - If you have played at The Musician before and we have text on file, we will continue to use use it for any subsequent listings unless you supply new copy.
If you spot any errors please send an email to derek at indiecentral.co.uk.
Coming to The Musician in November

Sack Sabbath are the UK's finest, longest serving and most authentic tribute to the original masters of metal, Black Sabbath. Formed in 2002, Sack Sabbath have delighted audiences across the UK and Europe over the last decade with their stunning take on the classic era of Black Sabbath. Playing only the very blackest of Sabbath from the classic years 1970-78, they deliver a powerhouse performance with every song reproduced to perfection by some of the finest rock musicians in the UK and fronted by the best Ozzy impersonator in the business bar none. And lets face it-you don't get better recommendations than from the Black Sabbath road crew!

"I worked for the real Sabbath and they are like the real thing, you don't have to close your eyes, because Ozzy Oddbin has got it off to a tee! I go to their shows because it reminds me of all the fun I had with the real thing" - Les Martin, ex stage & production manager, Black Sabbath 1970-78

Hi-on Maiden are the worlds longest running and ONLY Iron Maiden tribute band officially endorsed by Iron Maiden themselves. Over the past fifteen years Hi-on Maiden have firmly established themselves as the most recognised and popular tribute to the mighty Iron Maiden. With you from the start with a powerful and dynamic performance Hi-on Maiden put on the most accurate and explosive Iron Maiden tribute experience anywhere. We cut no corners and offer no half measures, both visually and musically, and have grabbed the attention of Maiden fans all over the world, as well as the Maiden boys themselves!

Luke Tuchscherer, of alt.country band The Whybirds, has launched a solo project off the back of a new record, You Get So Alone At Times That it Just Makes Sense. The CD - to be released on 6 October 2014 - was recorded with producer Tom Peters, who also plays drums on the album.

Other guest musicians include fellow Whybirds Dave Banks and Ben Haswell, Chris Corney (solo artist/The Ravines), Nick Mailing (The Quireboys), Max Hart (Katy Perry, We Are Scientists), Simon Rinaldo (Pearl Handled Revolver) and features string arrangements by composer Johnny Parry.

Reflecting the more acoustic side of Tuchscherer's songwriting, the album features confessional songs, storytelling and social commentary.

Either on his own or with his backing band The Penny Dreadfuls, Luke is playing shows all over to help promote the record, as well as continuing to work with The Whybirds.

After twenty years as joint singer-songwriter and primary instrumentalist in Everything But The Girl, and ten as an international DJ and label owner with Buzzin' Fly, Ben Watt returned to his singer-songwriter folk-rock roots in April this year with an acclaimed new solo album, 'Hendra' - his first since his cult classic 'North Marine Drive', thirty-one years ago.

The Ben Watt Trio sees Watt on vocals, guitars and electric piano, joined by two of his key album-collaborators - lead guitarist and recent tour constant, Bernard Butler (Suede, Trans, Bert Jansch), plus drummer and percussionist, Martin Ditcham (Talk Talk, The Waterboys, Sade).

'Hendra' has attracted widespread four and five-star reviews from the likes of Mojo, Q and The Guardian. The Guardian's leading rock critic Alexis Petridis picked it as the "one album you should hear this week", saying "it's a demonstration of Watt's songwriting prowess, 'Hendra' is pretty much perfect." The Line of Best Fit remarked, "it's poignant, yet unsentimental and completely overwhelming: you'd need a heart of stone not to resist its impact" while Resident Advisor called it "an always beautiful, sometimes stunning album".

Expect recent songs and vintage gems.

Ray Cooper is best known as the bass and cello player from Oysterband, where he went under the name of Chopper. He left the band in 2013 shortly after releasing his debut solo album Tales of Love, War and Death by Hanging (**** - R2, "terrific" - Rootsworld) His new album Palace of Tears will be released in September.

If you've only ever seen him with Oysterband then you're in for a treat. His songs, largely originals but with the odd traditional piece thrown in, are mined from that rich folk seam of death, unrequited love and yes, death by hanging. They have a power and intensity easily the equal of his former bands work and are largely performed by Ray solo, not only on cello and bass but also mandolin, harmonica and kantele.

Son of the legendary UK singer-songwriter Roy Harper, Nick was born in London and raised in Wiltshire. Having played the guitar from the age of 10 and surrounded by the likes of Keith Moon, Jimmy Page, Robert Plant and Dave Gilmour as he grew up, it was no surprise when Nick made his recording debut on his father's Whatever Happened to Jugula? in 1985. He often segues from his own compositions to well-loved covers he makes his own - he takes on Presley, Zappa, Jeff Buckley, Led Zeppelin, Monty Python and Public Enemy (yes, on an acoustic guitar). He also has the alarming ability to break guitar strings almost by sheer force of will… and then change them without dropping a beat.

Tonight's support Sian Cross is a singer songwriter from the West Country, now based in London. As a backing vocalist, she's performed with Stevie Wonder, Jessie J, Daniel Bedingfield, Mica Paris and on the X Factor. As an artist in her own right, she's recorded at Abbey Road, sung in the Royal Albert Hall, appeared on national TV, and has recorded sessions for BBC Radio London and BBC Radio Wales. Currently recording her debut album, Sian's new songs share the gritty stories of real people's courage in cutting edge ambient electronic/indie pop.

Leatherat's live show captures the excitement of a rock gig combined with the influences of traditional and original folk tunes. Their show has a high level of energy that is instantly communicated to their audience spanning all generations, from teenagers, to hardcore rockers, punks and nostalgic folkies!

With a stage presence to challenge any contemporary band their carefully crafted songs combine with their own sheer enjoyment of the music to fuel their powerful performance. They have played to over 150,000 people during the course of their existence and are well recognised on the touring festival circuit.

The Roz Bruce Infusion are an exciting new 3-piece from the Midlands, consisting of Roz Bruce on Lead Vocals & Guitar, experienced and brilliant musician Gaf Evans on Bass, and Dominic Dillon – ex-drummer of psychedelic/shoe-gaze band 'The Telescopes' and alternative band 'Sunhouse', on Drums.

The band have been together since summer 2012, and have played many gigs around the UK as well as festivals including KOZFEST, Onboard the Craft Festival, MAB Fest, Tannerfest, Progadelic Festival, Fuse Festival and more. Notable support slots include Gong, Arthur Brown, Space Ritual, Hawklords, Moon Duo and Psychedelic Warlords.

With regular comparisons to PJ Harvey and Hendrix, you can expect some guitar-heavy, intense and interesting sounds, brought to life by a blistering bassist and daring drummer.

Straighten Out are the premier Stranglers tribute band out there, with an extensive set-list that spans two solid hours as they re-create the 'early years' sound of The Stranglers, complete with a keyboard rig that is the same model as the original used by Dave Greenfield himself in the 1970s.

The growling bass sound and the quirky guitar riffs are all there to be heard as is the dual vocal 'attack' from the two frontmen a la Burnel-Cornwell as they rip through all the classics: 'Peaches', 'Hanging Around', 'No More Heroes', '5 Minutes', 'The Raven', 'Walk On By', 'Straighten Out', 'Down In The Sewer' and many more.

Straighten Out will take you on a nostalgia trip that transports you back to those raw, powerful, exhilarating times when The Stranglers emerged through the quagmire of mediocrity to produce some of the finest tunes ever written!

Funky folk tunes, storming songs and an infectious stage energy, Blackbeard's Tea Party mix fiddles & squeezeboxes, guitar noise & synth bass, and a feast of international hand percussion to bring you an unforgettable folk-rock extravaganza. Grounded in English traditions, but never afraid to explore more exotic musical avenues. Whether playing a raucous concert slot or performing as a high energy ceilidh band, they create a sound that is equal parts tasty, dramatic and danceable.

There's a violence to the countryside, encapsulated in the sumptuous prose of D.H Lawrence's in which metaphors engorge and heighten into states of pure ecstasy. A fantastic and virulent strain of writing which, thanks to Marika Hackman, now exists in song.

Marika's music channels something very different to the happy-clappy nature of recent folk - hers is a far more potent vision in the lineage of Syd Barrett, but presented by an enigmatic beauty with a striking vocal delivery more akin to that of Nico deftly exploring an unsmiling bereft landscape.

"I don't know why I started writing; it's something I've been playing around with since I was so young that I can't remember how it began. I think living in the countryside for most of my life has affected my writing as nature usually manages to creep its way into my songs..."

With tours already in place with Benjamin Francis Leftwich, and new fans such as Zane Lowe proclaiming her his Next Hype, you can be sure that Marika Hackman will blossom into one of the most important creators and interpreters of song in our times.

The debut album from The Delines, Colfax is a stunning timeless collection of songs with the intimacy of a midnight confessional. Like a beat-up Dusty Springfield after too many long nights working a dreary after-hours bar, Colfax has the skid row heart of Tom Waits, the street-tough weariness of early Rickie Lee Jones, and the cool, laid back sound of Mazzy Star. Released on April 28, Colfax will be preceded by a limited edition 7" single release for Record Store Day, and followed by a European tour in June 2014.

The Delines are led by vocalist Amy Boone (The Damnations TX), alongside the keyboard work of Jenny Conlee (The Decemberists) as well as fellow Portlanders Sean Oldham and songwriter/novelist Willy Vlautin (Richmond Fontaine) and on pedal steel, Tucker Jackson (Minus 5).

The seeds for Colfax were sown in 2012 when Vlautin, so beguiled by Boone's heartbreakingly longing, yet resilient voice, wrote an album worth songs and built a band around her. Recorded at Flora Recording and produced with John Askew (Dodos, Alela Diane) in Portland, Oregon, Colfax tells haunting, modern stories through the musical lens of soul and roots music of decades past.

The Pere Ubu project was supposed to be an end, not a beginning. Assembled in August 1975 to be the Crosby Stills Nash & Young of the Cleveland music underground, the plan was to record one, maybe two singles and exist no more. Within months, however, those first self-produced records were being snapped up in London, Paris, Manchester, New York and Minneapolis. Pere Ubu was changing the face of rock music. Over the next 34 years they defined the art of cult; refined the voice of the outsider; and inspired the likes of Joy Division, Pixies, Husker Du, Henry Rollins, REM, Sisters of Mercy, Thomas Dolby, Bauhaus, Julian Cope and countless others.

Pere Ubu make a music that is a disorienting mix of midwestern groove rock, "found" sound, analog synthesizers, falling-apart song structures and careening vocals. It is a mix that has mesmerized critics, musicians and fans for decades.

He's a one-man Alabama 3, yeah that Son Of Dave guy is a wild lonesome fusion of wild and soulful vocal-patterns over rhythm-and-blues New Orleans riffs; man, it's hard to imagine anything more downright earthy and damn funky.

Fuelled by vocal beat-boxing, foot stomping and improvised percussion this blues dervish blasts away on a harmonica, foot hammering a wooden percussion board and a rattled shaker going like the blazes.

It's fair to say that Son of Dave - AKA Canadian musician Benjamin Darvill - isn't your average pub-circuit bluesman, every inch the tailored Forties film noir heartthrob villain. "When you're young, the old blues songs seem two-dimensional, not real," he says, "But once all those things come true - you fall downstairs, have illegitimate children, get the clap, wake up in jail…"

Advance Tickets £35 Weekend, £14 Day (Fri)

Danfest4 kicks off with The Tirith, a versatile song based progressive rock band. The band are a 3-piece and feature Tim Cox one of the best guitarists working in progressive rock music today. The Room are next with their up-tempo style of neo prog featuring ex-Grey Lady Down vocalist Martin Wilson. Gaining great reviews from their stunning debut album, this is a band on the up. Headliners Also Eden are no strangers to The Musician, and with a new keyboard player in Andrew Rigler, add some more sparkle to their music, influenced by the likes of Marillion and Rush.

Advance Tickets £35 Weekend, £22 Day (Sat)

Kicking off Saturday's Danfest line-up are Primitive Instinct, a band who have been on the scene for a good many years and have often drawn comparisons to Barclay James Harvest with their mellow sound. Konchordat will be performing songs from their yet to be released new album, their rockier edge featuring heavy guitar riffs and with a healthy layer of keyboard chords. The afternoon closes with Jump, whose gentler sound is easy on the ear and features the charismatic Jon Dexter Jones on vocals.

Saturday evening starts with the newly reformed Strangefish. With two albums released and a third planned, the Manchester proggers will entertain you with their mix of traditional prog with a hint of 80's Marillion-esque. Closing the event, Sheffield-based headliners Haze have been on the circuit since the early eighties and are the ideal festival band. Again traditional prog is featured heavily and with some splashes of folk thrown in for good measure, Haze provide what should be a perfect end to the weekend.

Bizzi started singing at a very young age, as the youngest child of Pentecostal Ministers. He learnt the fundamental parts of gospel and R'n'B vocals and how to play key instruments such as drums, keyboards, guitar and piano. After performing in church based and local secular bands, Bizzi was asked to join the UK R'n'B group Rhythm & Bass as one of the lead vocalists and songwriters. The group achieved some success, which included a tour of the USA in the 90s.

Bizzi has proven over the years that he is one of the leading vocalists in the UK. This was confirmed with him reaching the final eight in the The Voice UK 2014, out of over fifty thousand applicants which is an outstanding achievement.

Bizzi's album 'Simply Bizzi' will be released in November 2014 on the BME Record label.

Legendary accordionist Sharon Shannon has achieved remarkable status throughout the world as one of the foremost talents in accordion playing.

Renowned for her unique and versatile style of playing, Sharon has collaborated with some of the biggest names in music today including Sinead O'Connor, Steve Earle, The Chieftains, The Waterboys, Willie Nelson, Alison Krauss and Shane MacGowan.

Sharon released an album of original tunes written for and recorded with the RTE Concert Orchestra in November 2013.

"She gets a strong, almost "vocal" tone from her accordions; her instrumental technique is remarkable, yet looks effortless; and her smile could light up a small fishing village by itself." - The Guardian

Featuring founding members Sally Barker and Mary Macmaster, The Poozies began their auspicious odyssey twenty-one years ago, when folk music wore elaborately patterned woolly jumpers and was only seen in dingy back rooms and very late at night on BBC2 - yet from the word "go" they were breaking out and happily exploring the musical universe. Pioneers of unusual and exciting arrangements, not only from the rich vein of traditional Gaelic culture but from any enticing genre, they take their audiences on a sparkling, spine-tingling journey through a sometimes fantastical landscape.

Alex Cornish is a singer songwriter from Dunbar in Scotland, whose music you may well have heard on BBC 6 Music, Radio 2 or accompanying films and TV shows. He has toured with Alison Moyet, Amy MacDonald, Kathryn Williams and Tom McRae amongst others. He and his band travel the UK this winter, bringing you songs from his last three albums and his new fourth record "Beyond the Serenade". "Etheral singer songwriting in the vein of Radiohead" said the Telegraph and of his third album "No Shore" the Sunday Times said "a beautiful album that has mercury prize shortlist written all of it". Not to be missed. Support act Paul Gilbody at 8pm and Alex and his band on stage at 8.45pm.

"Why Alex Cornish isn't signed to a major label and being flown around the world in a big jumbo jet drinking champagne is beyond me" - Tom Robinson, BBC 6 Music

Martyn Joseph is as performer like no other.
He has been called "The Welsh Springsteen", but there are also shades of John Mayer, Bruce Cockburn and Dave Matthews there may be – but he stands in his own right, built on a reputation for giving what thousands have described as the best live music experience of their lives.

Juxtaposition is a key theme in Martyn's work. The simplicity and the complexity of the human condition and all that it encompasses is underpinned with a heady promise of hope. There is a versatility to Martyn's music that is hard to categorise. Many have tried, resulting in labels such as Folk, Rock, Soul, Folk Funk and Americana; all of which somehow miss the mark. But sometimes music doesn't need a defining genre and with the ability to articulate a sense of the bigger picture, Martyn's music and social commentary manage to empower and speak for many. His songs are pictures, and stories, and feelings all put to music and delivered by a master craftsman.

"Springsteen-indebted Americana, suspended folk chords glistening beneath troubadour tales, his lyrical eloquence still inspired almost 30 years on from his debut." - MOJO

"One of the most charismatic and electrifying performers in Britain today... tough and passionate" - Tom Robinson, BBC 6 Music

The Nile Delta Buskers; an eclectic mix of road-travelled musicians, each of them bringing their own diverse influences and musicianship to the table. The end result, a band whose sum is greater than its individual parts, a live set delivered with passion, feel, dynamics and incredible musical interaction. Songs carefully chosen that unravel in front of you, revealing their roots yet maintaining an undeniable freshness and appeal. A musical journey filled with intimacy, intrigue and intensity. And at the front of the stage, relaxed, into the groove, is the guy who gives voice to the whole thing, Craig, a vocalist with an incredibly soulful range who brings his own unique gift and musicianship to the band.

Polly is the brainchild and creative outlet of Leicester based singer Polly Yates and her long-suffering guitarist Ian Crabtree. The two began their partnership as Monroe Acoustic Duo back in 2009, playing jazz, soul and pop covers in local bars and restaurants.

Each with an unfathomably broad appetite for music, their songwriting draws influence from a huge pool of genres. Most evident are blues, jazz and soul though the tracks are unashamedly catchy with feet planted firmly in pop.

The band is underpinned by some of the best local musicians, including Tim Brown on drums and Benn Hartmann (who is a successful solo artist in his own right) also playing guitar.


Anyone who's paid attention to his recent output knows that Willie Nile is currently in the midst of a creative renaissance that's produced some of the most compelling music of his 35-year career. The tradition continued with his last album American Ride, which has been lauded by critics and fans alike.

Willie Nile's fans include Bruce Springsteen, with whom he's guested onstage on multiple occasions, and Pete Townshend, who personally requested him as the opening act on the Who's 1982 US tour. Other avowed Nile admirers include Bono, Lou Reed, Paul Simon, Ian Hunter, Graham Parker, Jim Jarmusch, Adam Duritz, Little Steven and Lucinda Williams, who once remarked: "Willie Nile is a great artist. If there was any justice in this world, I'd be opening up for him instead of him for me."

Willie's forthcoming new album "If I Was A River" will be released on 11th November and will be available at the show!

"Willie puts life into song like only a few in the world can!" – Marky Ramone

"Willie's so good I can't believe he's not from New Jersey!" – Little Steven

The infamous Haggis Horns hardly need any introduction, having been at the forefront of the UK funk scene since they came to our attention on the legendary album "Keb Darge Presents The New Mastersounds". They have two funk-fuelled albums under their belt, 'Hot Damn!' and 'Keep On Movin' (First Word Records) and they have been rocking crowds the world over for years winning fans with their distinctive northern funk sound combining ass-shaking breakbeats, afrobeat, soul and hip-hop.

The members of The Haggis Horns have performed with the likes of Jamiroquai, John Legend & The Roots, Amy Winehouse, Morcheeba, Roots Manuva, Lou Donaldson, Elbow, Nightmares On Wax, Dennis Coffey, Adele, Corinne Bailey Rae, Mark Ronson, Robbie Williams, Duran Duran, Craig Charles Presents The Fantasy Funk Band, The Cinematic Orchestra, Martina Topley-Bird, Kano, Estelle, Lily Allen, KT Tunstall and Snowboy, to name a few!

Here it is, the missing fifth side of Exile on Main Street. Putting Dan Baird and Warner E. Hodges in the same band is like packing hydrogen and plutonium into the same bomb: it's not an intriguing combination, it's a got-damn weapon of mass destruction. In Homemade Sin, you get two of the original Georgia Satellites line-up - Baird and drummer Mauro Magellan - augmented by Scorchers gunslinger Hodges and new bassist Micke Nilsson (ex-Bonafide). The guitars tangle like rival strands of kudzu underneath Baird's paint-stripping howl. This is how rock sounded in the days of red meat, no-filter Marlboros and plaster casting; the hip-shake-boogie beat of 'Hellzapoppin' alone would cause McFly's testicles to drop!

Hailing from the shores of Cornwall and Donegal, Winter Mountain (Joseph Francis and Martin Smyth) blend melodic folk songs, heartfelt lyrics and two voices in a sound reminiscent of a time before digital recording when the emphasis fell on the importance of live performance, the power of harmony and the essence of the song. The duo share song-writing duties, their individual styles, like their voices juxtaposing yet beautifully complimenting the other.

"A great gig, beautiful songs. You really must see them" - Janice Long, Radio 2

"They're amazing...awesome harmony singing, such beautiful songs." - Rosanne Cash


Influential singer-violinist Nancy Kerr is touring her acclaimed new solo album Sweet Visitor and is joined onstage by James Fagan, Tom Wright, Tim Yates and Rowan Rheingans. Nancy's emergence as a writer of rare style has drawn comparisons to William Blake in her reawakening of a radical folk mythology as a backdrop for contemporary narratives about love and conflict, migration, hardship and jubilation, and the tensions between rural and urban life.

"A songwriter steeped in the tradition, but casting it anew." - Songlines

"That's the trick: to write something new and different that's beautiful, but something that could conceivably have existed for 100 years." - Mark Radcliffe, BBC Radio 2.

Xylouris White brings together two masters of contemporary music: Jim White, a founder of the internationally acclaimed trio Dirty Three and Giorgos Xylouris (Psaragiorgis) the master lutenist who has been described as 'the future of Cretan music'.

Together Xylouris White have created a new and compelling blend of melody and rhythm. Even to watch them absorbed in their music is an exhilarating experience.

Jim and Psaragiorgis first played together in Melbourne. Since then they have been on a wonderful journey across three continents. Although these new experiences have added many riches neither has lost touch with the best of their diverse traditions.

Their first album 'Goat' was released this autumn and reached number one on the American Billboard World Music charts.

Tonight's show features a solo performance from the lead singer and lyricist of Diesel Park West. The Diesel's 1989 release 'Shakespeare Alabama' was a record denied it's due place in the upper echelons of rock 'n' roll but gave an early indication that here was someone able to craft songs of such quality, comparable to the likes of Ray Davies, Marriott/Lane, Townshend and perhaps even Young and Zimmerman.

With the songs and that voice, John's solo acoustic gigs demonstrate all the inherent musical qualities of the songs he wrote, delivered with an engaging wit and insight only someone with intimate knowledge of the real music business could possibly know. Performances wrapped up in a humorous and insightful delivery, not afraid to enter the dark zone whilst offering consummate skill in doing so. A John Butler night is well worth checking out!

"Butlers songs have the unmistakeable sound of greatness about them." - Q

brassbears.co.uk/brassick-bears
facebook.com/jesuscarfish

The Lovely Eggs are an underground punk rock duo from northern England. They have a fierce punk rock ethos that music should have no rules. For Holly and David being in a band is a way of life. True to this, they live the way they play. Fiercely, constantly in search of the good times.

With observational and often surreal lyrics about life The Lovely Eggs have a powerful stripped down sound: one vintage guitar amp, one Big Muff distortion pedal, a guitar and a drum kit.

With releases in the UK, Europe, USA and Japan, The Lovely Eggs have played hundreds of gigs around the UK, USA and Europe supporting the likes of Half Japanese, Shonen Knife, The Slits, The Television Personalities and Art Brut as well as a two month tour of America and a string of dates at SXSW in Austin, Texas.

"You won't hear another band like this anywhere between now and the the end of the millenium. The Lovely Eggs are just brilliant!" - Huw Stephens, Radio One

Ash Mammal are a dynamic, theatrical and exciting band from Leicester. Churning out varied songs that take influence from a huge range of genres. A bright blend of aggressive rock noodled with catchy guitar riffs and a dirty groove.

An exercise in punkish unpredictability and a performance so theatrical, so full of outlandish art that it leaves your jaw in a permanent state of drop.

Light of Day England again takes place at the Musician this year and features a host of fantastic musicians including Anthony D'Amato, Badly Drawn Boy, Guy Davis, Joe D'Urso and Leicester born James Maddock. In the support slot are Tom Brooksby and Rob Dye.

The Light of Day Foundation was formed in 1999 by a group of musicians from the renowned New Jersey shore, to raise money for research into the cause of Parkinson's and related diseases. Legendary New Jersey music manager, Bob Benjamin, was diagnosed with Parkinson's at the age of just 38 years. The organisation was named 'Light of Day' after the Bruce Springsteen song – in the hope that a cure would be 'just around the corner'.

What started as a single concert at the world-famous Stone Pony in Asbury Park has now become a global tour, this year taking in 13 countries, and raising hundreds of thousands of dollars for the cause. Bruce Springsteen himself has given his time and support to Light of Day many, many times over the years since the concerts started. With 2013 seeing both Linda Ronstadt and Billy Connolly, to name just two, diagnosed with Parkinson's the quest for a cure goes on. Come on out for a night of great music and help to support an amazing charity.