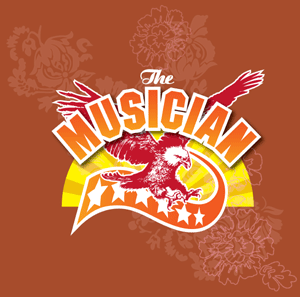 NOVEMBER 2006
LISTINGS HOME
Wed 1

Sounds of Simon
Paul Simon tribute
with Table Nine and friends
£4adv £5door
www.tablenine.net
Songs such as "Mrs Robinson", "Homeward Bound" and "Bridge over Troubled Water" have established Paul Simon as one of the most successful songwriters of all time. Tonight Table Nine and friends pay tribute to his amazing career with a set of classics, favourites, and seldom-heard rarities. Table Nine have often been compared to Simon and Garfunkel, with their sweet harmonies and catchy writing. With Table Nine also playing a selection of original material from their new album "Everything I Thought I Knew", this will be an excellent night of music, and not to be missed. "I like them very much" - Mike Harding. "Our Own Simon and Garfunkel" - Musician Records.


Thu 2
Tim O'Brien with Arty McGlynn
£10adv
www.timobrien.net
Repertoire is a major part of the Tim O'Brien story. For in addition to his own prolific and successful songwriting, Tim has never stopped mining the American music canon for great material. He's a song sponge. Songs collect and abide in Tim O'Brien's world as comfortably as family heirlooms. They come from around the world, particularly the American South and Ireland. They morph into new ideas and new songs that update old truths about the human condition. They find expression in O'Brien's clear-as-ice voice on stages, in recording studios and at home with circles of gifted musical friends. O'Brien's relationship with songs embodies the very essence of the folk music tradition, always aware that the branches of the musical tree need sap from the roots.
Fri 3
Out Of The Blue
plus The Al Brown Band
£5adv £6door
The much loved Out Of The Blue are back after a four year absence. Their sound is a sophisticated mix of influences from Britain and America - North and South. Blues and rock are the foundations of the sound, but there's funk, jazz, R&B, salsa and pop thrown in to the mix too. The two pillars of the Out Of The Blue sound are the transatlantic vocals of Kevin Thorpe, husky-yet-smooth, and the stunning guitar runs of Eddie Tatton, who attacks his solos and really goes for the throat, yet can add delicate texture to the more subtle numbers. The rest of the live band Nigel Lobley (drums), Simon Sparks (bass) John Dyke on keyboards keep up the standard.
Sat 4
Mojave 3
Late show: 9.30 - 1pm
£10adv
www.mojave3online.com
Mojave 3 formed from the ashes of Slowdive in 1994. Rachel, Ian and Neil decided that distortion was fun but they wanted to make some thing that you could play on an acoustic guitar. The first album "Ask Me Tomorrow" came out that year on 4AD Records, and was followed 2 years later by "Out Of Tune" and the sound had moved on from slow country to mid-slow tempo country-rock. "Excuses For Travelers" again owed much to the genius of Young and Dylan but showcased a band who's sound was evolving. "Spoon and Rafter" followed in 2002, most notable for the extraordinary length of its opening track, "Bluebird of Happiness".
Sun 5
CR Avery Band
plus Ester and Oli Dickenson
£6
www.cravery.com
C.R. Avery is:
a). An internationally acclaimed slam poet.

b). A one man band, simultaneously singing, beat-boxing, playing harmonica, and playing keys.

c). An exhilarating frontman combining the everyman heart of Bruce Springsteen, the insightful words of Bob Dylan, the street attitude of Lou Reed, and the catchy songcraft of Tom Petty.

d). The author of four hip-hop operas, a new, energetic style of theater informed by the stories and rhythms of the streets.

"If post modernism was LSD
then C.R.Avery would be a
field of magic mushrooms"
-Terminal City
Vancouver Press 2001

"Search this man out".
-Tom Waits.

Mon 6
Tue 7

Persuasive Electric Blanket Lounge
& Magic Teapot presents

Circulus
plus Modulator ESP & Intermission to Saturn
£6adv
www.circulus.org
Circulus, are undoubtedly the best psychedelic, neo-medieval, folk rock band in Britain, So, who are they? That's a more difficult question than one might presume. An 11th-century funk band? Perhaps. An acid folk nightmare filtered through an American West Coast haze? Sometimes. At any one time, there can be between five and 11 of them on stage, with at least one in a horse's head mask, decked out immaculately and exclusively in a wardrobe that, like their music, mixes the best of 1970 with the best of 1270. The one constant is Michael Tyack, a man with one of the largest collections of capes in southern Britain and who has recently stated his love for classic metal bands such as 'Black Sabbath'.
Wed 8
Magic Teapot presents
Martin Simpson
£10adv
www.martinsimpson.com
When it comes to modern day acoustic guitar players, Britain's Martin Simpson has few equals. He is a master of technique and tone and a slide guitarist of incredible talent. He is a true visionary when it comes to melding ethnic music. Drawing upon a kaleidoscopic array of musical backgrounds. Although most of his music is traditionally based, many musical genres are cross-pollinated with surprising ease. "His work is marked by an uncanny attention to detail and tone, and a refreshingly sincere kind of melancholy, with a solo guitar voice as conversational and expressive as any great singer." – Pulse. "His performances elicit powerful emotions and subtle, understated beauty...sheer mastery of the acoustic guitar...A Master Musician." ¬- Guitar Player.
Thu 9
Catfish Keith
plus Tony Jones
£10
www.catfishkeith.com
More than the sum of his widely varied influences (from Lonnie Johnson and Blind Lemon Jefferson to Buddy Bolden), Catfish Keith merges the traditional with the contemporary and loses nothing in the process. It's a tricky line to walk. Keith, with 20 years as a solo pro and half-dozen albums behind him, uses a largely original playing style - he picks, slaps, strums (sometimes all in the same passage) and plays a stone-solid bottleneck slide that compliments his clean, ebullient picking. His attention to detail tends to keep blues purists and guitar groupies alike happy, and his own originals stay fully within the tradition, unlike some others who tend to wander into earnest singer/songwriter territory as soon as they get a pen in hand.
Fri 10
Station House
plus The Jack Of Hearts Band
£6
www.sam-kelly.com
A versatile, creative, player, Sam Kelly can regularly be seen drumming with Geoff Achison, Papa George Band, Giles Hedley & The Aviators, Empire State and The Foundations. Sam's main passion though is his own band, Station House featuring vocalist Root Jackson and bassist Spy. The band started out as the 'house band' playing at Bob's Goodtime Blues at the Station Tavern, London NW10 in the mid 90's. A regularly Sunday lunchtime spot turned into a long-term residency at the venue and the 'house band' simply became 'Station House'. As all the members come from a non-blues background their unique blues sound is a fusion of their influences such as British funk, soul, jazz, calypso and reggae.
Sat 11
Los Pistoleros
plus DJ Hillbilly Metallica
£7adv £8door
The musicians in Los Pistoleros had played together many times before they became an institution. The band features some of the UK finest musicians: Bobby Valentino, probably best known as the co-writer and violinist on the Bluebells' "Young at Heart" and performing with Bob Dylan, Tom Petty, Big Country; B J Cole, the greatest pedal steel player in the world having worked with Elton John, Pink Floyd, Robbie Williams, REM; Martin Belmont the original twang guitarist and former member of Graham Parker and the Rumour, Nick Lowe's Cowboy Outfit, etc. These three great musicians are joined by ex-Doll By Doll bassist Kevin Foster and Jim Russell on drums.
Sun 12
Butterfly Polite
album launch
Mon 13
Tue 14
Access To Music Social Evening
Free
Wed 15
Gary Fletcher
plus The Blues Demons
£6adv
www.garyfletchermusic.co.uk
Whilst Gary's renditions of some of The Blues Band classics that he has written like 'Greenstuff' will doubtless feature and impress, it is his acutely personal songs like 'World Gone Crazy' and the haunting 'Solanki's Knife' (both of which deal with the events surrounding the near fatal accident suffered by his son Jack) that grab the attention. His withering appraisal of the role of the paparazzi 'Vulture On Your Shoulder' cast a lighter more humorous spell, but whatever subject matter he deals with, his melodic sense and delightfully measured delivery adds up to an involving, rewarding and intimate evening's entertainment. His willingness to answer questions about the origins of his songs creates an almost 'evening with' type atmosphere. Not to be missed!
Thu 16



Tom Pacheco
plus Lisa O'Kane
£7adv £8door
www.tompacheco.com
www.lisaokane.com
A frequent visitior to these shores and troubadour in the truest sense, Tom Patcheco's frequently brilliant songs, have been covered by countless folk and country artists. He has also recorded scores of albums in a career spanning over thirty years. Arguably his finest is 1997's, Woodstock Winter, produced by Band guitarist Jim Weider. The album was tracked at Levon Helm's studio and featured guest shots by several members of The Band, including Helm and Rick Danko. Although critically acclaimed, Woodstock Winter failed to find the large audience it deserved and although Tom has remained successful in Europe, he is virtually unknown in America, which is highly ironic, because Pacheco's voice and vision are as timelessly American (and at times as political) as Woody Guthrie.
Fri 17
Ian Siegal Band
£7
www.iansiegal.com


"There are good blues singers and then there is Ian Siegal, who's in a class of his own." - Mike Mager, Blues in Britain. "Ian Siegal is without doubt the most talented musician/songwriter to emerge on the British blues scene in recent years. Ian doesn't just perform the blues, he is totally possessed by them. He doesn't just play the guitar, he talks to it... and it talks back!" - Ian Brown, Blues4ever. "A voice ranging from the soaring passion of James Brown and Otis Redding, to the gravelly depths of of Tom Waits and Howlin' Wolf." - Bob Dayfield, Blueprint.

Sat 18

Porked 9
feat. Jack Penate & Ego Armalade
plus The Displacements, The Jack of Hearts Band and The Cravattes
£4
www.myspace.com/porkedclubnight
After the sell-out success of Porked 8 @ Half-Time Orange (Leicester), which saw over 500 people through the door and stunning sets from the likes of Jamie T, ego-armalade and The Dandilions, Porked moves its night to the
'classy' Leicester venue, The Musician. Geezer Skunk 5-piece ego-armalade and 'Heart-Throbs' The Displacements feature again, with the likes of the 'Ballsy Blues' outfit Jack of Hearts Band and 'Sweetheart's' of the Leicester scene, The Cravattes, backing up the bill. This Porked is set be another good 'ol shindig, as London's new 'Sensation' Jack Penate (who has just finished touring with The Maccabees) headlines the night.

Sun 19



Dale Watson & The Lone Stars
with James Hand
£12adv
www.dalewatson.com
www.jamesslimhand.com
Steadfast in his ways, true to his meaning, and brilliantly honest, Dale Watson is what country music should be: authentic, legitimate and with bona fide heart. Dubbed "a honky tonk purist," and a "leading country light, Watson is a Grand Ol' Opry favorite and has a devoted following in the U.S. and Europe. "I'm one of Dale's biggest fans," - Willie Nelson. "The savior of traditional country music." – Hank III. James Hand is a Texas native who takes his listeners back to a bygone era of hard-core honky-tonk the way Lefty Frizzell, Roy Acuff and Hank Williams used to do it. His recent, highly acclaimed CD, The Truth Will Set You Free, produced by fellow Texans Ray Benson and Lloyd Maines, is the 53-old's first major release.
Mon 20
Tue 21
Chip Taylor & Carrie Rodriguez
£11adv £12door
www.trainwreckrecords.com
"Chip Taylor's been around the block so many times it looks like a dog run. Already world famous to the world of songwriters for penning "Wild Thing" and "Angel of the Morning" and famous enough in the world of gambling to be banned from Atlantic City blackjack tables. Is he a great singer? No, but I love his voice more every listen, that's all that matters to me. Is he a great songwriter? Goddamn right he is. And such a veteran of understated great songwriting that none of the songs is saying isn't this profound, isn't this clever, mightn't this stand the test of time. And Carrie Rodriguez? She sings beautifully, she plays superbly, and she's hotter than a smokin' gun. Their symbiosis is something to behold." – Frank Goodman, Pure Music.com
Wed 22

Closed
JJ Schultz cancelled


Thu 23
Sally Barker
Roger Wilson
Joe Freya
£5
www.sallybarker.co.uk
Fri 24
Eugene Hideaway Bridges
£10
www.eugenebridges.com
"A dynamic young bluesman whose combination of instrumental prowess, lyric and musical vision, and passionate and emotional commitment results in a refreshingly adult set full of joy and meaning." - Living Blues. "Hands down one of the best of the younger crop of blues slingers. Bridges' arsenal is that rare triple threat - an outstanding vocalist, guitar player and a fine songwriter." - Bad Dog Blues. "Man, can Bridges sing. Blues/soul fans take note, this hugely talented singer/songwriter/guitarist deserves to be a star." - Blues Revue. "Look out world, Hideaway Bridges isn't hiding any more he's coming right at you and you're going to like him." - Blues and Rhythm. "He really could be Gods gift to the future of the blues." - Juke Blues.
Sat 25
Pat Travers Band
plus The Brew
£12adv £15door
www.pattravers.com
Canadian guitarist/vocalist Pat Travers served an apprenticeship on the Ontario/Quebec bar circuit with the legendary rock-a-billy star Ronnie Hawkins, whose band would later become "The Band." After moving to the UK in 1975 Pat signed a multi-album deal with Polydor. After releasing three UK, Pat was signed to Polydor USA, and in 1979, the live Go For What You Know album yielded up the huge radio classic "Boom Boom Out Go The Lights." The follow-up, 1980's Crash And Burn album yielded Pat's signature song "Snortin' Whiskey". After taking a break from recording in the mid-late 80's Pat returned to the studio in 1992 and released Blues Tracks. Pat's undiminished popularity guarantees that he will always be recording or performing live somewhere in the world.
Sun 26

Closed

Please Note -
Nina Nastasia, Jeffery Lewis and William Elliott Whitmore are now on tomorrow night, Mon 27, instead.


Mon 27
Nina Nastasia
plus Jeffery Lewis and William Elliott Whitmore
£10adv
www.southern.com
www.thejeffreylewissite.com www.williamelliottwhitmore.com
Nina Nastasia has previously released three albums - Dogs, The Blackened and Run To Ruin - all engineered by long-time fan Steve Albini. Her new album, also engineered by Albini is called On Leaving. A comic book fanatic Jeffrey Lewis' life-long love of writing and drawing comic books, found new vent when Lewis began making up songs in the winter of 97-98. "Bizarre but brilliant. Jeffrey Lewis could well be [New York's] ace in the hole." – Uncut. William Elliott Whitmore has a voice that sounds decades older than he is and full of emotional depth. While comparisons to Tom Waits and Johnny Cash fly throughout reviews of William's music, all agree that this Iowan is onto something more than just regenerating the music of the past.
Tue 28
Inprov Electronic 4
£3
www.chrisconway.org
www.ultimathulerecords.com
The 4th mini-festival night of improvised electronic music featuring Chris Conway (theremin, voice, flutes, live electronics), Continuum, Endgame, Triax and more in various combinations. Music from ambient to avant garde, cosmic to earthy, from minimal to maximal.
Wed 29

The Acoustic Collective presents…
Bob Dayfield, Dana Immanuel
and Ambrose Tompkins
£3


Thu 30

Kathryn Roberts & Sean Lakeman
£7
robertslakeman
With an eclectic repertoire of traditional song alongside favorites from the likes of Tom Waits and Suzanne Vega, Kathryn and Sean wear their roots and influences proudly on their sleeves. Kathryn Roberts and Sean Lakeman return to the British folk clubs again this winter. The success of their low key acoustic duo CD, simply entitled '1' has fuelled a great interest and enthusiasm amongst folkies who thought that Kathryn had been lost forever to the bright lights of rock n' roll America. Another marathon three month Summer / Fall tour of the States with Equation, Kathryn and Sean look forward to 'un-plugging' and getting back to their roots once more and to re-capture the inspiring rapport that exists between performer and audience in the intimate folk club setting.