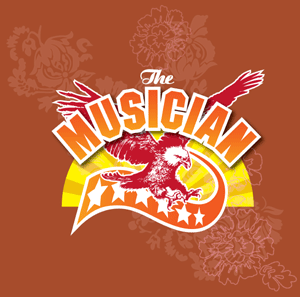 Should need to print a copy of this months listings, you can download a copy of our regular flyer by clicking the PDF icon.
---
These days artists and bands tend to book their tours months in advance. In order to give you the best notice of up and coming shows we list events once they have been confirmed by the band or their management
The downside of this is that dates can change due to unforeseen circumstances, sometimes at very short notice. We do our best to ensure that this site is kept as up to date as is possible, with updates happening at least once a week.
Therefore to avoid disappointment we recommend that you check these listing prior to setting out for your show especially if you are traveling any distance.
---
Not listed?
A guide for Artists and Promoters
The quickest way to get yourself included in our listings is to send an email to rideout at stayfree.co.uk once your gig is confirmed.
We also need you to do the following -
Put the name of the artist or band name along with the date of your show in the email subject line.
Attach a reasonable sized photograph. A 72dpi, jpeg, bigger than 200x200 pixels would be fine. Please don't email files over 1mb in size. If in doubt please drop us a line before sending. Let us have your web address so we can link to your site or Myspace page.
Send us some text. Whilst we are happy to tidy up spelling or grammar, we don't have the time to write or edit copy for you. Ideally we need a nice concise 'blurb' of between 75-100 words. Please don't send a three page biography, or else we are likely to bounce it back to you. If you have a selection of press quotes send what you have as we can usually easily compile something from them. There are plenty of examples of the sort of thing we need here on the site to help you out.
Please note - If you have played at The Musician before and we have text on file, we will continue to use use it for any subsequent listings unless you supply new copy.
If you spot any errors please send an email to derek at indiecentral.co.uk.
Coming to The Musician in May

Stackridge have the distinction of having opened and closed the very first Glastonbury Festival. They also appeared again in 1999, 2000, and 2008. Original members Andy Davis and James Warren still retain their unique mix of charm, skill and intelligence and are joined onstage by a new generation of great musicians.

Prog rock, psych, Beatlesque powerpop, folk or even the precursors of Britpop? And that's not even including their late 70s skinny tie New Wave stint in the UK Top 10 as the Korgis. Either way, Stackridge are an unmissable live act, with a pedigree that now stretches to over 40 years of eccentric, perfect, quintessentially English music.

www.thedualers.com
facebook.com/echomarleyandthemusicalwarriors

Since forming in the late 1990s, The Dualers have forged a loyal following for their blend of ska, reggae and soul with their willingness to take their music out onto the streets and into concert halls

The band's first single 'Kiss on the Lips' entered the UK charts, with its follow-up, 'Truly Madly Deeply' also a chart success. The track was subsequently featured in the soundtrack to the Matthew McConaughey and Kate Hudson movie 'Fools Gold'. Their two studio albums continue to find favour and sell and last year they recorded a live album and DVD which were received to critical acclaim, leading to invitations for the band to perform alongside such legendary acts Toots and the Maytals, Jimmy Cliff, Prince Buster, UB40, The Beat and Madness.

The 10th season of Leicester's most prestigious band showcase. This year, once again there will be some amazing prizes up for grabs as well as the thrill of playing to a packed Musician, one of Leicester's finest venues.




The first Musician Blues Festival showcases a wide variety of talent from the incredible busking style of Jack Broadbent to the blues/funk/rock fusion of Ron Sayer, from the youth of Alex McKown and his band to the well-honed experience of Blacktop Deluxe. This is a chance to catch several of these acts for the first time in Leicester, many of whom have played festivals such as Newark and Colne to rave reviews. We are privileged to have them all together under the one roof for what promises to be an epic day of Blues music.

Doors will open at 1pm with music starting at 1:30pm. Evening session doors open 7.30pm, music at 8pm.

The once anti-Nashville based Joe Buck gained notoriety as the guitarist of Th' Legendary Shack Shakers. As Hank III's villainous sideman onstage, the snarling upright bass player became infamously recognizable. Joe Buck Yourself is now a bona fide evil motherfucking, one man band. This unique blend of hellbilly punk rock ain't your grandma's hillbilly music. Joe Buck yourself, motherfuckers!

Nominated both as Best Duo and Best Newcomer at the 2014 Folk Awards, winners of the Fatea Album of the Year award for "Fire and Fortune", Josienne Clarke's pure and powerful voice is one of the finest in the country and which has drawn rightful comparisons to that of Sandy Denny, together with Ben Walker's exquisite guitar playing have wowed audiences across the country. Mark Radcliffe said they "were becoming one of the hottest tickets in folk". He's wrong. They've become it.

Kyle Carey's debut album of Gaelic Americana, "Monongah" was raved about by Fatea ("a rare elegance"), R2 (("enchanting and irresistible") and Maverick ("a joy to listen to") amongst others. Her new record, "North Star" will be out to coincide with this tour and promises to be every bit as good.

These three special artists will be playing together and separately on what promises to be a magical evening. Don't miss it!

The release of 'Broken Carelessly' sees the eagerly awaited, triumphant return of one of the UK's finest Americana acts.

The Redlands Palomino Company release 'Broken Carelessly' through Clubhouse Records on 14 April 2014. The album is the fourth release from the critically acclaimed band, who over the last decade or so, have been firm favourites of the UK Americana scene. It has been three long years since their last album, 'Don't Fade' and the band could be forgiven for feeling nervous about returning after such a gap, but they needn't as 'Broken Carelessly' will once again underline their position as one of the most respected exponents of the genre variously called Americana, Alt-country or Country Rock. In fact the expectation reaches further afield as in Hannah Elton-Wall, the band have always had a singer/songwriter, not just with a starkly beautiful voice, but also with an instinctive ability to craft extremely catchy melodies and sing-along choruses, which has the potential to propel them outside the genre.

When Squeeze's song-writing engine, powered by Glenn Tilbrook and Chris Difford, spluttered to a halt in 1999 after an eventful 25-year journey, there was never any question what the former would do. He jumped on to his solo vehicle with gusto, driving into the distance, relishing his new-found freedom.

Over the past decade and in between Squeeze tours Glenn has toured the world constantly, wowing audiences with his down-to-earth, impassioned style. Glenn's solo performances contain a bounty of Squeeze numbers with tracks from his highly-acclaimed solo albums, 'The Incomplete Glenn Tilbrook' and 'Transatlantic Ping Pong'.

Live, Mick Pini is simply brilliant - but why take our word for it; Eric Clapton called him the "legitimate successor to Peter Green", while Mick Vernon described him as " having the energy and attack that made Freddie King one of the greats. There are too few great guitarists working the European scene. Sure there are many good ones, but only a few have the potential to make a mark in a way Peter Green did many years ago." Perhaps the most telling tribute is the fact that when Mick is in town, Mick Double, Eric Clapton's manager can regularly be found at the back of the room, quietly enjoying Mick's set.

From Nashville, Tennessee, Harpeth Rising creates original songs that layer lush instrumental arrangements with rich harmonies and powerful lyrics. Their songs depict wanderlust, eternal curiosity, class struggle and extraordinary love. The result is a sound that is both rooted in the folk tradition and simultaneously pushing the envelope. Having studied music for a combined 70 years, they are capable of expressing the full range of human emotion using the only 13 strings they have between them. But they don't stop there: Their harmonies run the gamut from traditional Bluegrass to full on Gregorian organum. Articulate lyricists, expressive and innovative players and singers, Harpeth Rising is the complete package.

"The vanguard of a new species of progressive folk" - Jason D Hamad, The No Surf Review

"Harpeth Rising play their cards with class and conviction" - Lee Zimmerman, No Depression

"Think Newgrass Revival meets Fairport Convention" - SKYe Magazine

Ezra Furman started writing songs. Then he broke up with his longtime sweetie and formed a blistering rock and roll band (in Boston) called Ezra Furman & the Harpoons. They made albums: Banging Down the Doors (2007), Inside the Human Body (2008), Moon Face (2009) and Mysterious Power (2011). And they played some really great shows. They even became popular overseas.

Then Ezra went solo. He holed up in the attic (in Chicago where he is from) and made The Year of No Returning, released in 2012. Ezra's follow-up album, entitled Day of the Dog, will be released in September of 2013 on Bar/None Records. Right now he is one of the best songwriters around. He rocks, he connects, he haunts and he kills. These days he usually plays with his wild band, The Boy-Friends. He's one of our finest Rock 'n' Roll fools, heart open wide and fangs bared. Keep your eyes peeled, ladies and gents. He's far from finished.

It would almost be easier to list who hasn't recorded a Boo Hewerdine song. Eddi Reader, David McAlmont, Kris Drever, Mary Chapin Carpenter and many more have all benefited from his deft words and melodies. His new album, My Name In The Brackets, is a double set, one disc with their versions and the second with his intimate acoustic versions. A dry wit, great playing and of course those fantastic songs, many of which don't feature in his normal sets, make this one not to miss!

Hafdis Huld is one of Iceland's shining stars. Her light and quirky pop has been seen on stages as far apart as Glastonbury and South by South West and is regularly heard on Radip 2 and 6 Music. Her new album, Home, will be released in the spring.

"Without doubt, it was The Beatles, The Stones and The Move in that order in England" - Tony Secunda

Formed by Ace Kefford and Trevor Burton, The Move became one of the best and most significant bands of the late sixties, with five top-five Roy Wood penned hits during 1967 and 1968.

Good bands come and go, but great bands just regenerate. 21st Century and still rocking. Trevor Burton and Bev Bevan back together as The Move after forty years.

Jersey Budd smashed the British music scene square in its face with his first album, Wonderlands. Acclaimed by Q Magazine as "rollicking bar room rock in thrall to Tom Petty and Bruce Springsteen", Leicester born Jersey is one of a handful of new artists gathering fans with his own brand of rich, full hearted and honest music. Jersey is part of the new young breed of British songwriters ready to take the mantle from the likes of Arctic Monkeys, Oasis and Coldplay.

A friend and contemporary of many acclaimed British artists such as Kasabian, Arctic Monkeys, Miles Kane and The Rilfes, Budd has toured extensively across the UK and Europe headlining his own shows and supporting artists including Kasabian, The Enemy, James Morrison, John Martyn, Amy MacDonald and Turin Brakes. He has also played major Festivals including Glastonbury.

The Sun said in an interview with Budd: "This boy is going to be as big as fellow Leicester lads Kasabian" while British musical institution the NME said of his live show: "Jersey has the crowd eating out of his guitar hardened hands with his Oasis go honky tonk rollick rocker tunes."

The Grand Final of the 10th season of Leicester's most prestigious band showcase. This year, once again there will be some amazing prizes up for grabs as well as the thrill of playing to a packed Musician, one of Leicester's finest venues.

Progfathers are a band of seasoned professional musicians, performing classic British Prog Rock, with music from Genesis, Yes, King Crimson, Van Der Graaf Generator, Camel, Jethro Tull, Gentle Giant, ELP and more... essentially, the Fathers of British Prog. All delivered with precise musicianship and attention to detail!

Welcome to the world of Courtney Barnett, a hot, hazy place where suburban banalities and mindless procrastination have never sounded so compelling. The 26-year-old Melbourne-based singer has a nurtured a growing legion of devotees through a series of DIY releases that have been re-released worldwide to snowballing acclaim. Singles 'Avant Gardener' and 'History Eraser' are vivid displays of her magic. Hook-laden fugs of country roots and discordant psychedelia with dream-like narratives. Courtney is nominated for NME's Best New Band at the 2014 NME Awards while and her sprawling, rocking live shows have seen her sell out tours in the UK, USA and back home in Australia.

"Barnett is a storytelling twenty-something singer/songwriter from Melbourne who writes matter-of-fact tales that unspool like barstool revelations and sound like some hybrid of Kimya Dawson and Kurt Cobain." - Rolling Stone

Polly and the Billets Doux are something brilliantly different.

Known for their flawless and energy-filled live performances, the genre-defying quartet Polly and the Billets Doux boast a genius blend of folk, pop, rock n' roll, soul, country, blues and even gospel. They have a solid reputation and extensive history of headline tours up and down the country; from Ullapool to Brighton, and almost everywhere in between.

Support slots with Stornoway, Fun Lovin' Criminals and Ellen and the Escapades have seen the band bring their music to increasingly wider audiences across the country whilst remaining festival favourites at many UK festivals including Glastonbury, Loopallu, The Big Chill, Secret Garden Party, Larmer Tree and Cambridge Folk Festival.

"A harmonious blend of folk, soul, country and gospel" - The Sunday Times

"An eclectic and inspired musical blend" - The Guardian


Sally Barker is a singer's singer and a songwriter's songwriter. You will remember the very first time you heard her sing for her voice is like no other. She has the ability to lift the words off the page and, yes, move people to tears.

Singer/songwriter Sally, a veteran of the Leicester music scene, recently made it all the way to the final of the Voice UK 2014. The prime time BBC TV programme saw Sally consistently championed by Sir Tom Jones, reducing him to tears on numerous occasions. Sally, who wrote, recorded and produced her own 6 solo albums, is a founder member of all-female folk supergroup The Poozies and supported superstars Bob Dylan & Robert Plant in the 90s.

After hearing Sally sing 'Please Don't Let me be Misunderstood' for her 'Blind Audition', Sir Tom told Sally on 'The Voice' "For me, it was just full of emotion. It was just so beautiful that I couldn't help myself. You sang so beautiful it got to me. You swept me off my feet". Come on down and join Sally for her 'homecoming' gig in her favourite Leicester venue!

Support is provided by the superb Summers & Wakeford (the latter is Sally's son Dillon)

Regarded as one of the UK's finest proponents of rocking blues, this is a rare chance to see Aynsley Lister up close and personal in a stripped down, intimate setting. Don't be fooled into thinking solo means 'limited and plodding'; his solo performances are the perfect platform to witness his amazing ability to sync rhythmical chords, bass lines and stinging lead guitar whilst singing and accompanying it all with his custom-built stomp box! After live sessions for BBC Radio 2's Bob Harris and Paul Jones and performances alongside the likes of Buddy Guy, John Mayall and Robert Cray, Aynsley became the only British artist to be featured in Classic Rock's Top 10 Contemporary Blues Rock Artists.

Expect an evening of finely crafted songs performed with a passion and conviction that will have you hooked from the very first chord.

"Superb" – The Times

"His guitar playing is a fire hazard" – MOJO

Formed among friends in 1974 The Enid invented a school of intelligent, powerful and romantic popular music which is unique to them. The Enid "school of art" for want of a better description, is free from constraints of template rock/pop where rhythm, harmony and melody are invariably dictated by the traditions, prejudices and limitations associated with style.

In the 80's The Enid got kicked off the Glastonbury CND festival when Godfrey pointed out that the then owners of EMI made parts for nuclear missiles. The band still holds the record for the most encores at Reading Festival which they have played five times.

Members Robert John Godfrey and Dave Storey put together a new band. Since then The Enid has had fantastic receptions in gigs all over the UK, in Europe and the in USA. In 2012, Joe Payne, now the youngest member, a talented vocalist aged 23, joined the band for the 13th studio album – INVICTA – which is now receiving wide acclaim including being voted into the Top Ten Guardian readers poll for best album and best track.

From 1971 to lead vocalist Lee Brilleaux's untimely death in 1994, Dr. Feelgood never left the road, playing hundreds of gigs every year. Throughout their career, Dr. Feelgood never left their simple, hard-driving Stonesy rock & roll behind. Their devotion to the blues and R&B earned them a devoted fan base and their sweaty live shows are legendary. Whilst the group's stripped-down, energetic sound paved the way for English punk rock in the late '70s, their back-to-basics style was ultimately overshadowed by the dominance of punk and new wave in the '80s. Since Brilleaux's death the remaining members of the last Feelgood's line-up have continued to tour regularly and maintain the legacy of their legendary former front man.

Ben Woods, Thomas Zwijsen and Andrea Neri are teaming up to take their Master Guitar Tour on the road in 2014. These three world-class virtuoso's will draw from their background in flamenco, classical, steel-string, rock and metal guitar playing to perform pop, rock and original arrangements.

Dutch guitarist Thomas Zwijsen is best known for his arrangements of rock hits for classical solo guitar. After getting over 3 million views on YouTube, Thomas released his Nylon Maiden album on January the 8th. The album contains 11 unique arrangements of Iron Maiden tracks arranged for classical guitar.

One the most talented, prolific, and sought after Flamenco guitarists in the United States today. Ben Woods is best known for single-handedly creating a new genre: Flamenco and Metal, by developing new guitar techniques and arrangements for his groups FLAMETAL and HEAVY MELLOW to the acclaim of fans and guitar enthusiasts around the world.

Songs in the Key of Wonder is a brand new celebration of the classic 70s albums of Stevie Wonder. This is the sister project of established Leicester funk band 7Storeysoul. The founder member of both projects is Leicester songwriter, guitarist and fanatical Stevie fan Mark Poole. Songs in the Key of Wonder take you on a journey through Stevie's classic albums from Music of My Mind, Talkin Book, Fulfilingness First Finale, Innervisions, Songs in the Key of Life through to 1980's Hotter than July. Fronted by the soulful vocals of Damian Counsell and backed up by a 10 piece band with the funkiest rhythm section and brass, enjoy a night of Stevie Wonder gems along with some quality original funk/soul from top Leicester funk band 7Storeysoul!

Welsh-born Australian singer/songwriter/guitarist Gwyn Ashton goes back to his roots with his uniquely intense,
eclectic one-man blues army live show.

Ashton displays a dynamic blend of blues, country, jazz and reggae with alternative tunings, dirty fuzz slide guitars, octave pedals, blues harp, electronic self-generated loops and echoes of Paranoid that reverberate through Bill Ward's old Ludwig bass drum he stomps on every night. Never relying on a set list or backing tracks, Ashton blasts out masterful guitar performances which are raw, up-tempo and in-your-face, bringing the whole blues genre into the 21st century, via 1950s Chicago/New Orleans blues bars and 1930s Mississippi juke-joints.

His impassioned vocals, melodic, soulful, haunting lap slide and bottleneck playing are guaranteed to raise the hairs on the back of your neck. Ashton's descriptive songwriting reflects experiences of many years spent travelling around the world and he has recorded with some of the best musicians in the business.

"Gwyn's the king of feel and tone" - Robert Plant

"A true blues player" - Johnny Winter

"One of the best blues guitarists since Stevie Ray Vaughan" - Krusher Joule - Kerrang, BBC

Fresh from their fantastic show supporting Neville Staple and the Dub Pistols, the Paradimes host their own night at the Musician Pub where they will be playing their old, new and original reggae, rocksteady and ska!

The band can't wait to return to the venue where they launched their current album, Genius By the Mile, and were joined on stage by the Specials' Lynval Golding. The show is expected to sell out so get your tickets now. The Paradimes will be joined by some special guests on the night!

Support comes from fantastic Nottingham outfit Swing Gitan, who play an energetic gypsy swing jazz music that can't fail to get you moving.




www.facebook.com/theriverchickens

Stephen Dale Petit's blues guitar odyssey started at a very young age. His almost obsessive passion and talent has carried him through drug addiction, alcoholism and, ultimately, salvation and recovery. His journey has seen him homeless and busking for food on street corners. It has taken him from media buzz tube platform performer to star of UK festival stages; from focus of Underground traveller's delight to inspirational University music lecturer. It is a journey which has seen him play alongside many guitar icons and, finally, become one himself.

"Petit occupies a stunning middle ground between the fire of Freddie King, the instinct of Jimmy Page and the soul of Eric Clapton" - Classic Rock Magazine

A world-class musician, Simon 'Honeyboy' Hickling is a blues harmonica ace with a hard earned and well-deserved international reputation. His subtle and fabulously expressive playing is grounded firmly in the '50s and '60s heyday of the Chicago and Gulf Coast styles of playing. With a tremendously experienced band backing him, Simon never fails to deliver anything less than a first-rate evenings entertainment and never lets good taste and soulfulness stifle a rockin' night out.