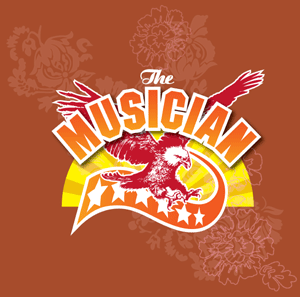 A word about our listings
A guide for Customers
These days artists and bands tend to book their tours months in advance. In order to give you the best notice of up and coming shows we list events once they have been confirmed by the band or their management. The downside of this is that dates can change due to unforeseen circumstances, sometimes at very short notice.

We do our best to ensure that this site is kept as up to date as is possible, with updates happening at least once a week. Therefore to avoid disappointment we recommend that you check these listing prior to setting out for your show especially if you are traveling any distance.

---
Not listed?
A guide for Artists and Promoters

The quickest way to get yourself included in our listings is to send an email to musician at mohawkvisuals.com once your gig is confirmed.

We also need you to do the following -

Put the name of the artist or band name along with the date of your show in the email subject line.

Attach a reasonable sized photograph. A 72dpi, jpeg, bigger than 200x200 pixels would be fine. Please don't email files over 1mb in size. If in doubt please drop us a line before sending.

Let us have your web address so we can link to your site or Myspace page.

Send us some text. Whilst we are happy to tidy up spelling or grammar, we don't have the time to write or edit copy for you. Ideally we need a nice concise 'blurb' of between 75-100 words. Please don't send a three page biography, or else we are likely to bounce it back to you. If you have a selection of press quotes send what you have as we can usually easily compile something from them. There are plenty of examples of the sort of thing we need here on the site to help you out.

Please note - If you have played at The Musician before and we have text on file, we will continue to use use it for any subsequent listings unless you supply new copy.

If you spot any errors please send an email to musician at mohawkvisuals.com.

Coming to The Musician in January
LISTINGS HOME

Here Come The Girls
Acoustic Showcase
£1
Featuring: Butterfly Polite, Liz Scattergood, Paula Driver, Chloe Vaughan, Becky Stickland, Sally Hossack, Chloe Singer, Electra
Don't miss this fabulous showcase of some of our finest local female songwriters.





Joanne Shaw Taylor
£8
plus Stone Foundation
www.joanneshawtaylor.com
Producer and Eurythmics guitarist Dave Stewart discovered Joanne when he saw her playing at an event hosted by UB40 and his reaction was as follows;- "I have played with all sorts of blues musicians all over the world, RL Burnside in Memphis, John Lee Hooker in New York, but I have never heard a British white girl playing the blues guitar so deep and passionate. It made the hairs on the back of my neck stand on end".


An Evening with Kevin Montgomery
£12adv
plus support
www.kevinmontgomery.com
Kevin Montgomery grew up on Nashville's Music Row, as a child of parents whose careers crossed over from country music to the early, seminal days of American rock 'n' roll. While the contemporary yet timeless feel of Kevin's own music is strongly influenced by the 'California Country-Rock' of artists like Gram Parsons, The Eagles, and Roger McGuinn, his deeply resonant songwriting recalls the Americana-flavored storytelling of Bruce Springsteen and Jackson Browne.


Summer Sundae Showcase
free
feat. Joe Morrello, Echolocation, Great Imitation, Giles Likes Tea and Andrew Oxley


The Pineapple Thief
£6adv £7door
plus The Agonal Trace
www.pineapplethief.com
For the past nine years, The Pineapple Thief have been quietly building up a dedicated fan base across the globe, selling over 25,000 records and gaining huge critical acclaim in the process. "This accomplished four-piece out of Somerset, England, pulls off an impressive balancing act between technique (the 7/8 time signature) and pure song craft. The result – which could be characterized as acoustic prog-rock – is intermittently reminiscent of both Radiohead and the Smashing Pumpkins, but ultimately proves too nimble to be locked into either comparison" - Toronto Star, July 10th 2008


The Bittersweets
£7adv £8door
plus Chris Conway
www.thebittersweets.com
www.chrisconway.org
Dusk is a bittersweet time of day. There's no other point in the sun's arc that captures the imagination quite like it. Maybe Nashville-based alt. folk-pop duo the Bittersweets can't literally splash a sunset across the sky, but they bring the same striking contrast of shadow and luminescence to the ears. The Bittersweets — Chris Meyers (guitar, keyboards, vocals) and Hannah Prater (vocals, guitar) — live up to their name. They sunniness and melancholy, with evocative lyrics, lush arrangements, transcendent melodies and Prater's alluring voice.


Bob Dylan Night
£3
featuring film and live music


Summer Sundae Showcase
free
feat. Out of Karma, Natalie Squance, Dig Lazurus, Daryl Kirland and The Legion



Heaven's Basement and Morph
£6
plus Hot Rocks
www.heavensbasement.com
www.morphrock.co.uk
"Heaven's Basement is dirty. It's filthy. It's sleazy. It's gutter-rock by way of traditional heavy metal, and it's straight-up awesome. Shirtless and coifed to the sky the band gets down and dirty and receives a boisterous reception for its troubles. Wearing its influences on bare arms (there's a touch of Sabbath, a smidgen of the Crüe and more than a healthy portion of Axl Rose) it's all snarling lyrics, melting solos and pure attitude. Terrific." - Alex Hambleton, DTA Music Review

Morph's energetic hard hitting live performances have kick-started this band into a manic spree of live shows and festivals and they are one of the South-West's hardest working bands. Powerful hard rock to soft ballads, a great vocal range and a complete talent that should never be ignored. Playing live and loud is what it is all about and it is what they do best.


Tony Alles Bluesville feat. Simon Faulks
£6
plus Blues Kitchen
www.myspace.com/tonyallesbluesvillebluesdemons
With his deep, rich voice and skilful electric and acoustic guitar talent, local blues man Tony Alles shows his deep love and appreciation for the blues, bringing a fresh and innovative sound to the genre As well as original material, he reworks classic blues standards into funky, high octane shuffles. Tonights show will feature the stinging lead guitar work of Dawson Smith & The Dissenters guitarist Simon Faulks.


Summer Sundae Showcase
free
feat. The Roots Union, Sunset Cinema Club, Sally Hossack, Hopscotch Boulevard, Silent Devices and The Rocket Tops


Magic Teapot presents…
David Grubbs
£8adv
plus The Philanthropolosophogicists
www.myspace.com/davidgrubbsbluechopsticks
I've been making records since 1982, when I was a freshman in high school in Louisville, Kentucky. I've made ten solo records, played in a number of groups (Squirrel Bait, Bastro, Gastr del Sol, Red Krayola, Wingdale Community Singers), and get a kick out of working with folks from far-flung fields: Stephen Prina, Cosima von Bonin, Angela Bulloch, Anthony McCall, Susan Howe, Kenneth Goldsmith, and many others. Libération once called me "le plus Français des Américains." I'm an assistant professor of Radio and Sound Art at Brooklyn College, CUNY, and director of Brooklyn College's graduate programs in Performance and Interactive Media Arts

visit Magic Teapot for info and tickets



Oxjam & Arts In Leicestershire presents…
The Chairmen
£5adv £7door
plus Autohype, Razmataz and Kids In Cars


Memo Gonzalez & The Bluescasters
£8
www.memogonzalez.com
Fronted by the 300 pounds of Tex-Mex dynamite that is Memo Gonzalez, The Bluescasters are classic high-octane mix of harp driven blues, Gulf Coast swing and '50s rock 'n' roll. Dallas native Gonzalez is a phenomenal performer, a big man with an even bigger voice, who with every drop of sweat and every bounce of his slick black quiff, proves that the blues is about more than suffering and pain, because wisdom, wit and a whole lotta fun are always integral to a Bluescasters show. From guitar heavy Texan roadhouse blues, to spicy Louisiana R&B, Memo Gonzalez & The Bluescasters rock the joint wherever they play. "This band swings like a suspension bridge in a hurricane." - Blueprint Magazine.


The Wilders
£10adv £12door
plus Linda McRae
www.wilderscountry.com
www.lindamcrae.com
"The Wilders careen through string band music, early country and honky tonk. While their sound pre-dates rock'n'roll, The Wilders approach this classic era of American Music with the same fire as some of the best early rockers." - Old Town School of Folk Music. "Their live performances are events that leave people talking until the next time they come to town." - The Billings Outpost. "They're out to bring the house down with their irresistible brand of string band rowdiness." - The Athens Insider. "Hard-rocking bluegrass that'll have you stumbling home by the time they're through with you...The Wilders live up to their name" - About.com.


Prostaid Jazz Fundraiser
Noon til 6pm
£5


---

Scott H Biram
8pm onwards
£7adv £8door
plus support
www.myspace.com/scotthbiram
Rock 'n' Roll ain't pretty and neither is Scott H. Biram. This Texan self proclaimed 'Dirty Old One Man Band' successfully, and sometimes violently, lashes together blues, hillbilly and country precariously to raucous punk and godless metal. Biram ain't no shoe gazing singer-songwriter. His singing, yodeling, growling, leering and brash preachin' and hollerin' is accompanied by sloppy riffs and licks from his 1959 Gibson guitar and a pounding backbeat brought forth by his amplified left foot.


Magic Teapot presents...
Kamila Thompson
£7adv
plus Jon Allen and Charlene Soraia
www.kamilathompson.com
The third and youngest child of folk duo Richard and Linda Thompson, Kamila is a singer and writer of songs based in London/New York and she has recently released her debut album 'Love Lies'. You may have seen her touring with Bonny Prince Billy, Teddy Thompson, Sean Lennon. Sean Lennon was impressed enough by Kamila's songs that he went on to guest on 'Love Lies', as did Martha Wainwright.

visit Magic Teapot for more info and tickets


Refuge
£4
plus Dan Webster
www.refugemusic.co.uk
Refuge launch their debut album tonight. Delving deep into a chilled out sound, they invite you to join them in a rhapsodic reverie. Fresh from appearances on BBC Radio Leicester where they wowed the city with their instrumental ability and vocal virtuosity, they appear tonight having been described as 'Acoustic Magic' by The Musician's very own Darren Nockles. Tonight's album launch is also a fundraiser for the charity Mind.


Fat Freddy's Cat
£3
www.fatfreddyscat.com
Fat Freddy's Cat are a Milton-Keynes based acoustic band, formed in January 2001. Their style is a melodic blend of instruments and vocals, with influences from tex-mex to bluegrass and country. Take a mandolin, guitar, accordion, string bass and pepper it up with harmonious vocals and you've got an indication of what to expect. Their sets feature a mixture of contemporary, Americana influenced covers (Steve Earle, Ron Sexsmith, John Prine amongst others) as well as their own original songs and other classics reworked in FFC 's unique style. Tonight they are launching their second CD and make a welcome return. Bob Gilmour-Evans, eloquent singer-songwriter and old friend of the band provides solid support.


Mark Poole and 7storeysoul
£5
www.myspace.com/7storeysoul
www.7storeysoul.co.uk
Mark Poole and 7storeysoul return with a renewed, reinvigorated and seriously funky line-up. Their set features a mix of Mark's imaginative soul/funk based originals and smooth 70s soul covers. Fronted by Mark and partner Laura Kate Hughes on vocals, and featuring the instinctively funky lead guitar of 'Steddy' Stedroy Ford, 7Storeysoul are driven by a collective passion for the great artists of soul and funk. Don't miss one of Leicester's funkiest bands!


Sat 31

Neol Davies and Johnny 'Slide' Alderton
£7
Neol Davies (Box of Blues) and Johnny 'Slide' Alderson (Traveling Riverside Blues Band) have teamed up to form the hottest blues band of the moment. Their set which draws upon original material by Neol and songs by Eric Bibb, Billy Boy Arnold, Jimmie Vaughan and Dr John, ranges stylistically from tender ballads and nu-blues shuffles to up-tempo guitar work outs. Noel and Johnny's guitar styles mesh brilliantly and when backed with a swinging rhythm section and an appreciative audience they are totally riveting.