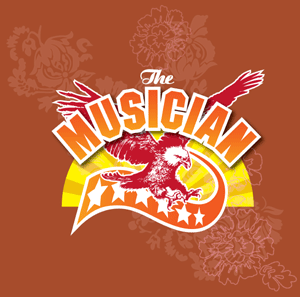 LISTINGS HOME
Tue 1

plus support
£5
www.lisaokane.com


This California roots/country singer-songwriter came to international fame in 2002 with her debut CD, Am I Too Blue. Since then Lisa has enjoyed numerous No.1 records, performances at MIDEM 2003 (France), a standing ovation at the 2004 Country Music Messe (Berlin) and sold-out tours of Germany, Holland, Spain and Switzerland. O'Kane has been featured in every major country music publication in Europe and has been hailed as a roots music diva by Mojo magazine. "...Reminiscent of Emmylou Harris, though not without sass and swing of her own. She jumps easily from rockin' up-tempo numbers to mirthful bluegrass, to easy folk, to string-laced elegance." - Nashville Scene.

Wed 2

plus Chloe Vaughan
£5adv £6door
www.invocal.co.uk
Invocal are a four piece female acoustic band that perform with cello, guitar, clarinet and four harmonious voices - described as having dark gypsy folk tugging from one side and an all out West End musical tugging from the other. Their songs tell tales of modern life - with caustic and bawdy humour, powerful and moving lyrics and (on most days) expert musical prowess. The band hail from Northampton, a Midlands town notable for its historical shoe industry and regular trains to London and have toured all over the UK and Republic of Ireland. They are enjoying a growing presence on the UK folk and acoustic scene, with followers favouring their genuine originality, humour, and great musicianship.
Thu 3


plus support
£7adv £8door
www.maryflower.com
Working in both the intricately syncopated Piedmont fingerpicking style and her own deeply bluesy lap-slide guitar, Mary Flower has earned raves from critics and audiences alike for her springwater clear vocals and guitar mastery. As the only woman in history to twice place in the top three at the legendary Fingerpicking Guitar Championships, and with six acclaimed CDs to her credit, Flower is in demand on both sides of the Atlantic. "A first-rate fingerpicker who also plays fine bottleneck." - Blues Revue. "With her immaculate guitar playing and warm contralto, Mary Flower finds the sweet spot between modern and rootsy in tunes bred of back porches, parlours, street corners, juke joints, and country churches..." - Acoustic Guitar.

Fri 4

plus The Mile
£8adv £10door
www.skinnymolly.com
Formed in 2004 by guitarists Mike Estes (Lynyrd Skynyrd) and Dave Hlubek (Molly Hatchet), Skinny Molly's aim was to focus on original songs and forging a new sound, rather than relying on material from their noted former bands. Southern Rock fans showed great support when the band toured Europe in 2005. Dave has since re-joined Molly Hatchet a band he founded in the 70's. Keith Whalen has stepped in and the new line-up, played some real barn-burners, when they visited the UK in the autumn. Now with even more energy and spark than ever before, Skinny Molly are ready to take on 2006 with a vengeance!
Sat 5

plus Exit 21
£5
www.de-sade.co.uk
"Despite the mainstream success of numerous AC/DC soundalikes in recent years, the prog-tinged heritage of hard rock is still shunned by those who prefer their rock safely trendy or ironic. No such reservations affect De Sade, who brandish the macho swagger of their heavy rock with unapologetic pride. For anyone in possession of a patched and faded denim jacket, it's air-guitar heaven." - Metro. "De Sade's unique brand of heavy blues influenced cock rock will drive you wild. Get ready to punch the air guys." - Snake Drive.
Sun 6

plus support
£3
koti.mbnet.fi/b-hauer
Mon 7
Tue 8

Free
The Persuasive Electric Blanket Lounge is a monthly club night for live and recorded psychedelic, folk and experimental sounds. 3 bands per night, liquid wheel projections, and music from the likes of Six Organs Of Admittance, Sunburned Hand Of The Man, Incredible String Band, Devendra Banhart, Espers, Spacemen 3, Red Krayola, United States of America, Fifty Foot Hose, PG Six, Wooden Wand, Cream, Soft Machine, Comus, Broadcast, Nico, and many more.
Wed 9

plus support
£6
www.kentduchaine.com
Thu 10

plus Dan Webster
£7
www.rodclements.com
Having toured or recorded with Bert Jansch, Alan Hull, Ralph McTell, Michael Chapman, Rab Noakes, Peter Hammill, Wizz Jones, Kathryn Tickell and Thea Gilmore and of course most famously as a founder member of Lindisfarne, Rod Clements career reads like a who's who of contemporary British folk roots. After three decades in the business, spanning over thirty albums and several chart hits, Rod is a man carving his own unique furrow in inimitable style, whose songs reveal a strength of commitment to his craft, an individual voice in an increasingly homogenised world and a readiness to meet the future on his own terms.
Fri 11
Sat 12
Sun 13
Mon 14
Tue 15



£3

Wed 16






Medicine Show presents...



plus Tom Morton
£7adv £9door
www.iseehawks.com
www.joewestmusic.com
www.tonygilkyson.com



I See Hawks In LA




"The evocatively named I See Hawks In L.A. has secured its place at the head of the city's country-rock and psychedelic cowboy faction." - Los Angeles Times. "The singer Rob Waller and guitarist Paul Lacques have cooked up one of the most audacious sounds the Golden State has ever produced." - L.A. Weekly. "Do two great groups constitute a, you know, scene? Along with Beachwood Sparks, the Hawks have updated Southern California country rock. Their music, driven by the fine steel guitarist Paul Lacques, is sinewy yet poetic, more nihilistic than decadent, with an urban-desert poetry all its own." - Village Voice. "I See Hawks In L.A. play the finest cosmic cowboy music since the Burrito Brothers." - L.A. Weekly.



Joe West


Joe West is a singer/songwriter from Santa Fe, New Mexico. Some have dubbed Joe and his humorous, beer-drenched tales of love, booze and UFO's, "a trailer park crooner" and others "a time-travelling Mark Twain gone punk." A mainstay of the Austin music scene with his band The Sinners, between 1998-2001. Joe had a regular spot at Austin's renowned Continental Club, where he shared the stage with the likes of Mojo Nixon, Dale Watson and Wayne "The Train" Hancock. Nearly sweeping the Austin Chronicle's Readers Poll in 2000, his album "Jamie Was A Boozer" received a four star review and was one of the Top Texas Albums of the Year.



Tony Gilkyson


L.A. based guitarist, producer Tony Gilkyson first came to prominence with X, who he played with for 10 years. He has played and recorded with Lone Justice, Sam Phillips, Jimmie Dale Gilmore, Dave Alvin. Bob Dylan, T-bone Burnett and Randy Weeks. His production credits include Exene Cervenka, sister Eliza Gilkyson and (with Tom Waits), Chuck E. Weiss. He has released two solo albums 1998's Sparko and more recently Goodbye Guitar, which spotlight not only Tony's guitar work but also his considerable songwriting abilities, ranging in style from folk to thrash, from ranchera to alt. country.

Thu 17

plus support
£4
Fri 18

plus support The Forty Fours + Dave Arcari
£5
Sat 19
Sun 20
Mon 21
Tue 22
Wed 23

plus Ambrose Tompkins, Daisy B and Joel Owen
£4
www.philliproebuck.com
ambrosetompkins


Phillip Roebuck is poorly suited to written description. Merely describing what he does makes it sound trivial, when it is actually mind-blowing. Phillip is a one-man band in the traditional mould: He sings, plays banjo and harmonica with a bass drum strapped to his back, which he operates with a foot-powered harness that also plays the tambourine and maracas. See? That sounds silly, doesn't it? But Phil isn't silly, he is both a delightful oddity and the purest kind of genius. He plays in a frenetic style that suits his reedy, mountain-style singing, and manages to sound both plaintive and raucous at the same time. A true, modern day American troubadour, look past the contraption and be enlightened.

Thu 24

plus support
£4
www.fatfreddyscat.com


Fat Freddy's Cat are a Milton-Keynes based acoustic band, who came together in January 2001 and who have played at many venues in and around the Milton Keynes area including: The Stables, Cannon Live, Courtyard and Roots@Zaks. Their style is a melodic blend of instruments and vocals, with influences from tex-mex to bluegrass and country. Take a mandolin, guitar, accordion, string bass and pepper it up with harmonious vocals and you've got an indication of what to expect. Their sets feature a mixture of contemporary, Americana influenced covers (Steve Earle, Ron Sexsmith, John Hiatt, Richard Thompson and others) as well their own original songs in a similar vein.

Fri 25



£7


www.iansiegal.com


"There are good blues singers and then there is Ian Siegal, who's in a class of his own." - Mike Mager, Blues in Britain. "Ian Siegal is without doubt the most talented musician/songwriter to emerge on the British blues scene in recent years. Ian doesn't just perform the blues, he is totally possessed by them. He doesn't just play the guitar, he talks to it... and it talks back!" - Ian Brown, Blues4ever. "A voice ranging from the soaring passion of James Brown and Otis Redding, to the gravelly depths of of Tom Waits and Howlin' Wolf." - Bob Dayfield, Blueprint.

Sat 26



£8adv £10door


more info


If you appreciate really hard, loud rock and roll Steve Gibbons is still your man. A guy who's kept his faith through thick and thin. Having reached his commercial peak in '78 when Tulane reached the Top 10, Steve is still rockin' as hard today. It's hard to define his approach, it's not country, nor blues, nor soul. He builds things consistently throughout his set, reaching high points that are all the more effective and satisfying for that. Virtually every other band on the planet could learn a lesson from his approach. His group specialises in slow burn rather flash fire and can put a pitbull sized bite onto a groove like say, Little Feat, The Meters or going back even further, The Coasters.

Sun 27
Magic Teapot presents...
Jeffrey Lewis
plus Victoria Yeulet & Benjamin Prosser
plus David C. Hughes
plus NY Howl
£6.50adv
www.myspace.com/jefflewisband
www.myspace.com/tvpersonalities
www.myspace.com/davidchughes
www.myspace.com/thenewyorkhowl
Mon 28
Tue 29

plus The Slowdown Boys
£7adv
www.wilderscountry.com
www.theslowdownboys.co.uk


"The Wilders careen through string band music, early country and honky tonk. While their sound pre-dates rock'n'roll, The Wilders approach this classic era of American Music with the same fire as some of the best early rockers." - Old Town School of Folk Music. "Their live performances are events that leave people talking until the next time they come to town." - The Billings Outpost. "They're out to bring the house down with their irresistible brand of string band rowdiness." - The Athens Insider. "Hard-rocking bluegrass that'll have you stumbling home by the time they're through with you...The Wilders live up to their name" - About.com.

Wed 30

Wayne Ridgeway + Matt Downes + Pete Kenny & Friends
£3

Thu 31


plus Elaine Palmer
£8
homepage
Gypsy Reel play high energy music rooted in the Celtic tradition, but garnered from the whole world. Their sound is an exciting synthesis of world rhythms and influences from three continents. Their tours of the States, Canada and the UK have gained them rave reviews - "Ended the set in a frenzy", "Gypsy Reel rocks stage", "Fine sparky playing, bags of originality". The line-up includes hot banjoist Claudine Langille, fiddle player extraordinaire Graham Parker, Jon Scaife, described as a genius on guitar and Camille Parker who has captivated the globe with her singing in both Spanish and English. This is their first UK tour since 2000.